Couple days ago, I was teaching a "DIY lightning on budget" workshop for my friends from AFOP and since I have my fair share of guilt on supplying microstock market with a pictures of shiny happy girls holding an ipad, I decided to make a little twist on this topic and grab this quick shot while demonstrating some colouring possibilities of a kitchen strip lights, usability of my favourite torch app for ipad and that little torch on the back of a cellphone.
Speaking of kitchen strip lights: I love them. They are definitely my favourite light source right now. They are supercheap (15$ for one), portable and easy to use. Every light-passion photographer who can't afford those scary expensive Profoto ones should definitely give a try to those from kitchen!
I have "enhanced" mine with a ducttape barn doors and a fancy name. I'm colouring them with a different sheet protectors from stationery shop.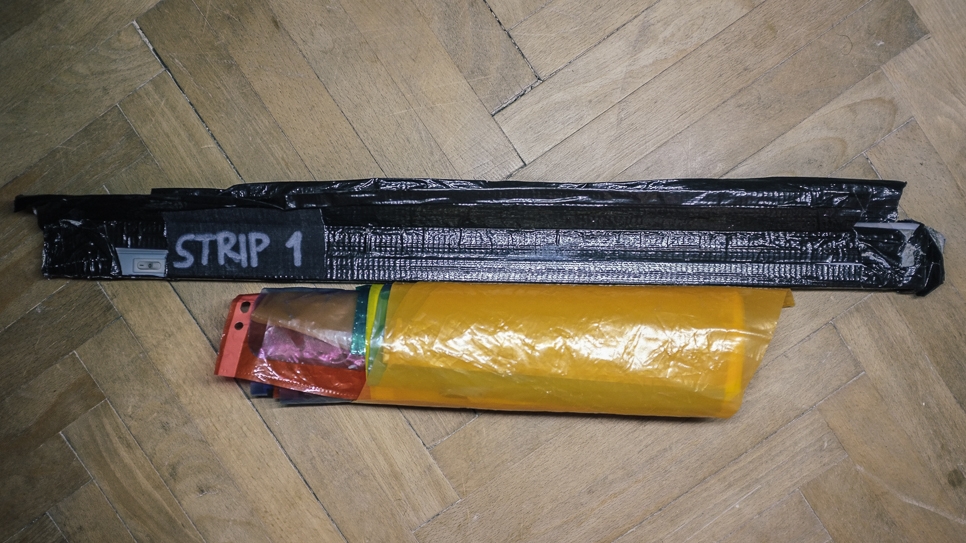 Shot on a Fuji X100, ISO 1250, F2.0 and 1/30s, here's the POV poor lightning sketch: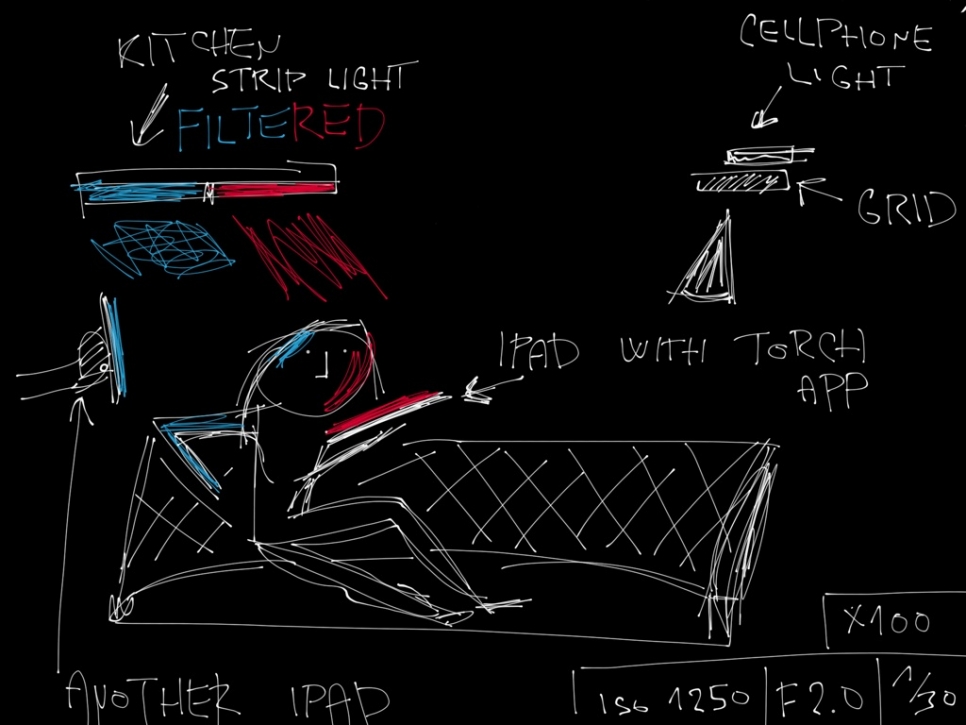 I created a sketch to almost every technically interesting photo I shot over the past couple years and I will share them here on the blog in hope they'll help somebody:)