Best thing about Fujifilm cameras are not the cameras. Best thing about Fujifilm cameras are the people behind them.
Photokina long story short: Holy Fuck. I was there.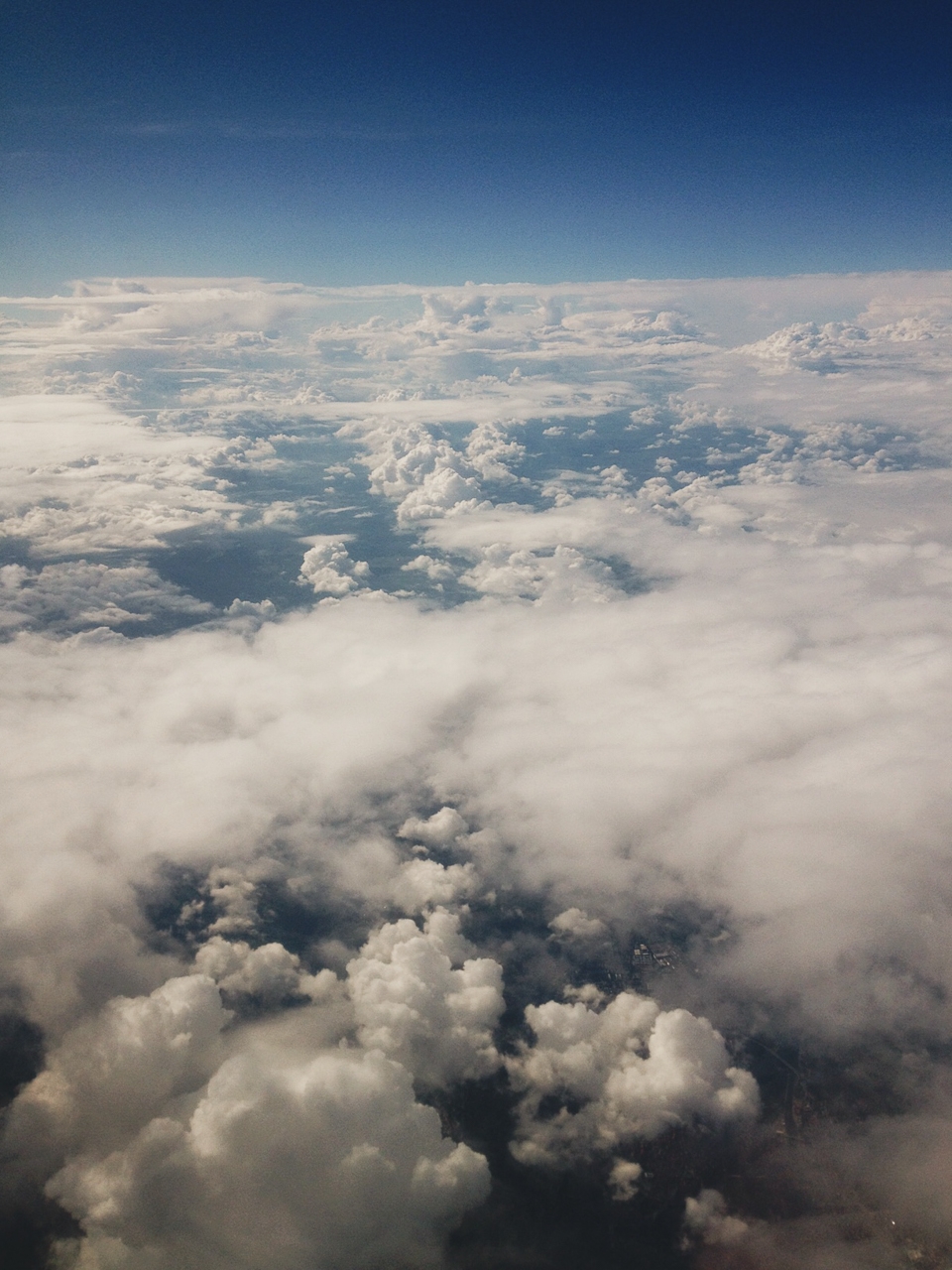 Long story long: I'm sitting on the airplane. It's short Lufthansa flight from Prague to Munchen and for some reason, me and my girlfriend, are the only people on the plane not wearing suits. Shit. I'm nervous I'm going to be talking at Photokina tomorrow. Butterflies in stomach and shit. I'm glad she's with me. We had our three years anniversary couple days ago so vision of some luxury hotel time together makes me feel like a good boyfriend #humblebrag
I'm nervous. Not that I'm nervous that I will fuck up my (poorly prepared btw) presentation and disappoint people who put a lot of trust into me. It's not really that. I'm nervous that I will show medicore performance. Not really good and not really bad. In the middle. I fuckin' hate it in the middle.
Delay. we arrived in Cologne four hours late. We have some problems with hotel checking- they want me to pay for accommodation in advance. With awkward smile I'm handing my credit card to the nice lady behind the counter "We can try it but when I look around I'm quite sure I cannot afford this, I'm kinda broke right now". With my worn-out backpack and old army M65 coat I really look like I don't belong in a **** hotel. Yup. It doesn't work. "Can you please at least give me the envelope with my name?"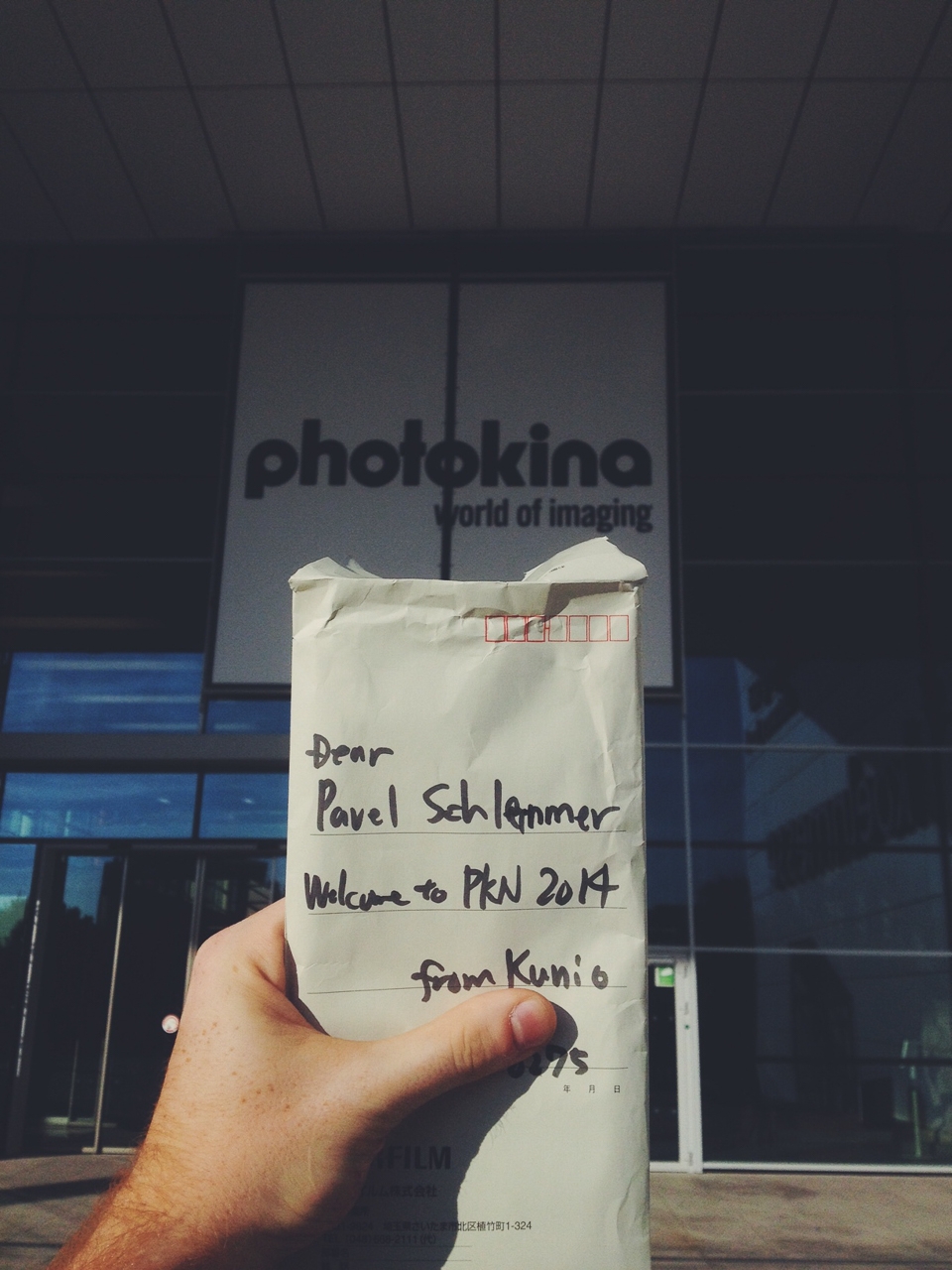 Envelope with my name on it. My hands are shaking while I'm opening it. People often ask me "How you got to speak at photokina/work with Fujifilm?"
Answer is quite simple (and no one really wants to hear it.)
Hard work and a lot of hustle.
I spent my last money to go to London last year to attend GPP Pop-up. I shaked hands. Showed work. Was eating heinz beans from can- the only thing I could afford in bloody London. Wasn't too serious about myself. Sent emails. Hustle. Shot a lot of images. Was polite but cheeky. Went to Dubai. Got rash from that cheap accomodation-the only one I could afford in bloody Dubai. Was honest. Was listening. Cared. Overcame my fear from talking in front of groups. Hitchhiked to Istanbul. Was sick and freezing for 9 hours underwater. Spent a shitload of time and miles away from her. Wrote (not enough) blog posts. Shaked some more hands and sent some more emails. 
Got the invitation to speak at Photokina.
I'm arriving to the place where it all happens to have my rehearsal for tomorrow. It's huge. Packed with people carrying massive cameras around their necks. I can tell most of them like peeping their pixels. I hurry to Fujifilm area. Once I arrived there, It hit me. OMG. This is serious business. Fujifilm area is beautiful, you can tell they put a lot of work into it. They even created a beautiful gallery for us, X-photographers. Holy mackerel. I have never seen my photo printed so big. I have never seen my photo in company like this. Every single photograph there is stunning. Landscapes, fashion, portraiture, streetphoto, documentary, dog on meadow- everything is there and it's done with such passion and care, that it almost got me into tears when I realised I'm part of this operation. I was getting yelled on that I don't have my math homework just couple years ago so it's not like I'm used to do things like this.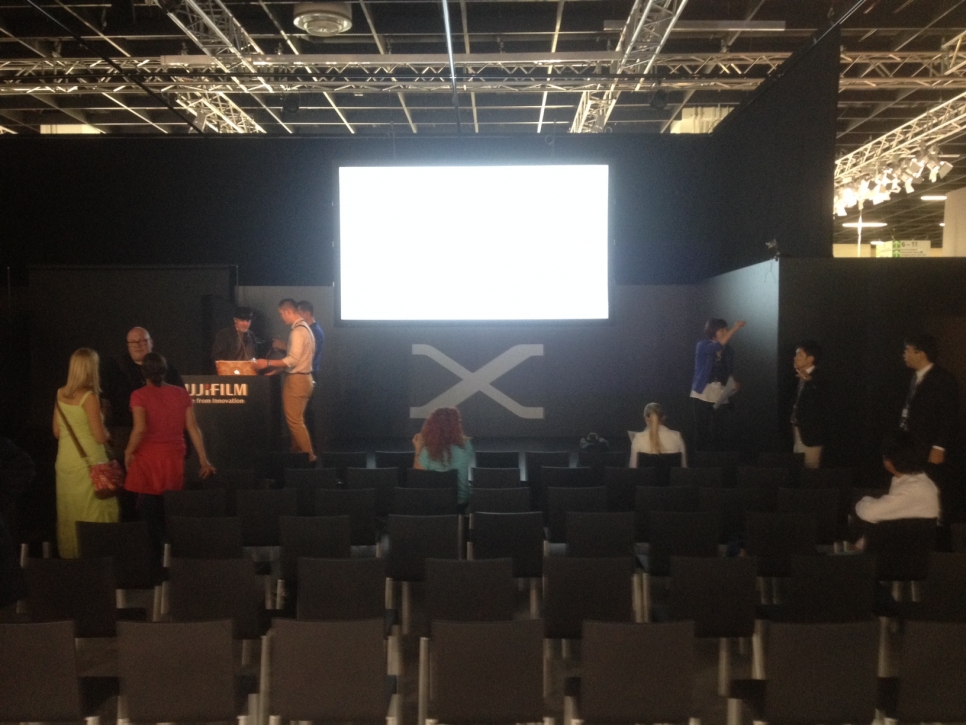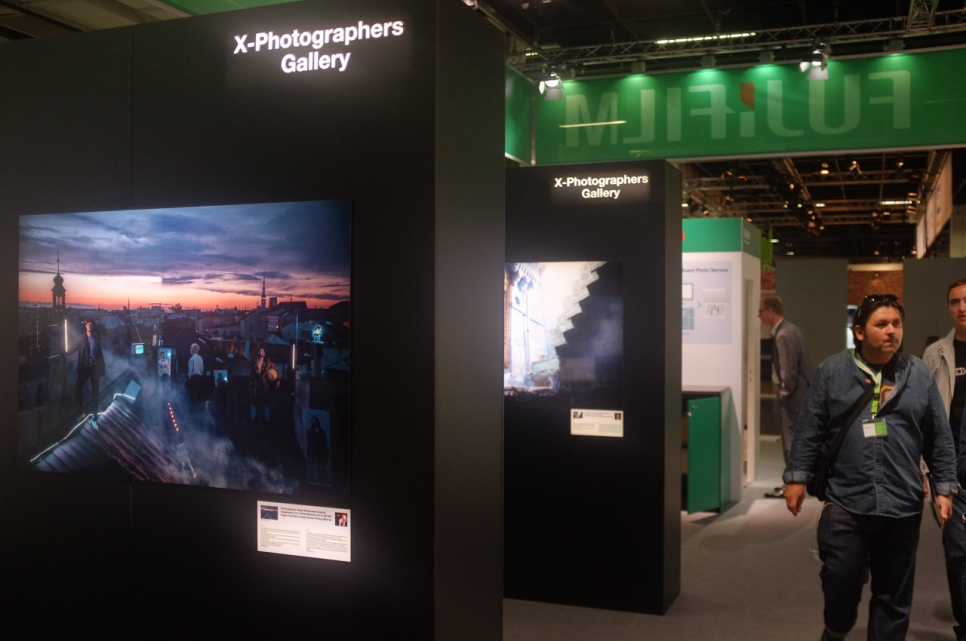 The real blast came when it comes to people. I don't know if this is usual state on conferences like this since I have never been on any before and I don't know if I am the only one feeling this way (maybe) but everything felt so..honest and sincere. I would like to thank to all and every single one of you guys I don't know if you realise it, but the things that you've said to me are stucked in my head.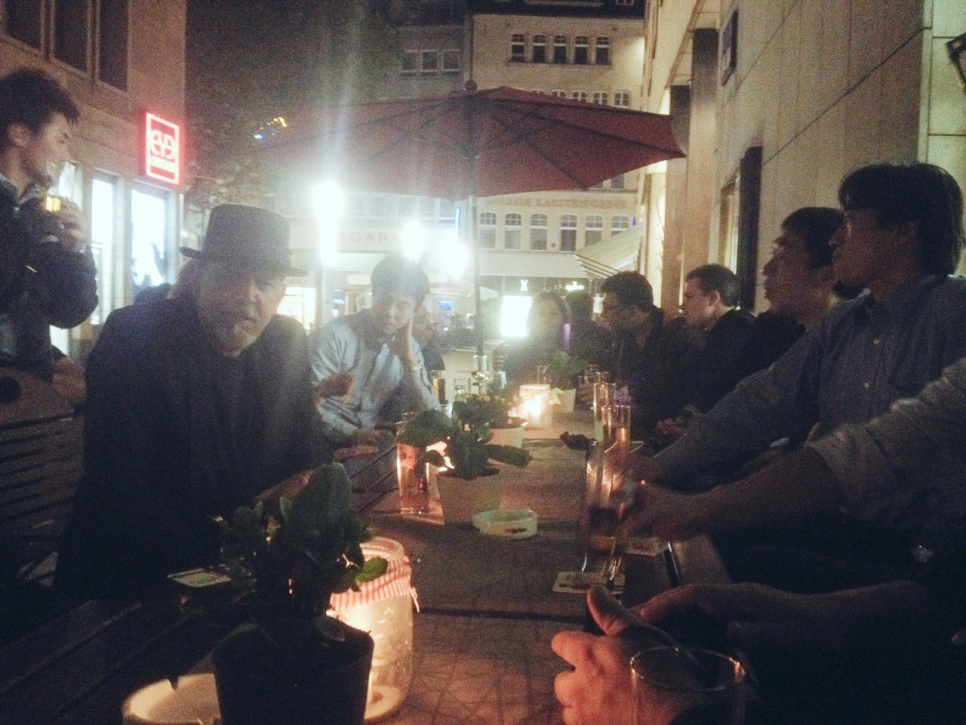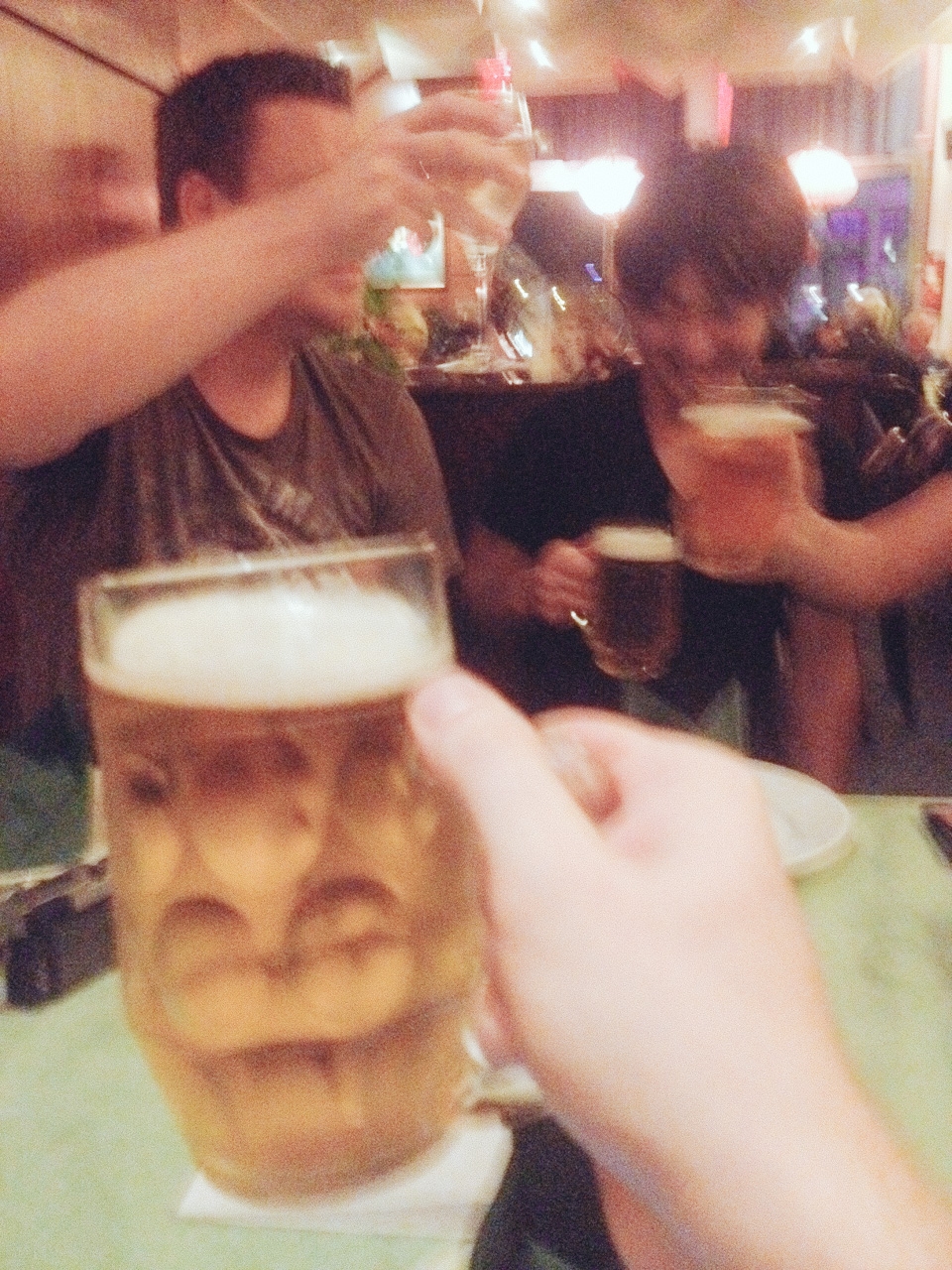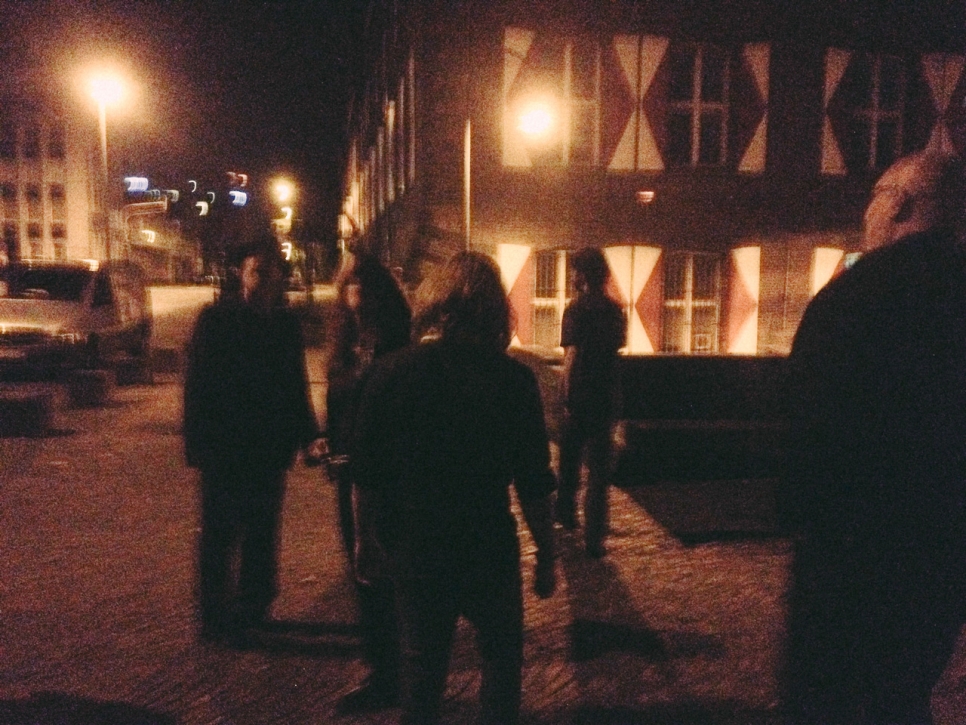 Thank you Bobbi and Lee, I bet you guys have no idea how much you've done for me.. can I be you grandson ? :)
Thank you Gianluca, we didn't really spent any time together and I'm so excited and grateful that thanks to you I'm going to speak in Rome and really looking forward to hang out with you.
Thank you Pete, in my head I call you "uncle Pete". You were so heartfelt to all of us.
Thank you Alex, one day I hope I will shoot a portrait of your dog!
Thank you Patrick, I don't want to sound silly, but I know we're the same blood type.
Thank you Bert, you've told me that I remind you your younger self. I take it as a big compliment coming from you.
Thank you Kevin, I was honestly nervous about meeting you, I was little afraid that you eat punks like me for breakfast
Thank you Elia and thank you Naomi, you gave me hope that we can make it with Carol as a location independent couple
Thank you Knut, you have no idea how much you gave me by spending your time with me. And heck, thanks for the portrait!
Thank you Ken, I sat on your speech twice and I was so inspired by your attitude and gratitude
Thank you David, looking forward to see you in Dubai!
Thank you Tomasz,I bet you killed it with as a last speaker!
Thank you Marc,I had so much fun sitting with you at a same table. I hope we'll go to see Ricky Gervais together one day! :) #awfuljimjam
Thank you Keitaro-san and Yuta-san, If you wouldn't gave me a chance back in Dubai, I would have never get here.
Kunio-san, you're the shogun of Fujifilm army and as one of your troops, I'll never let you down.
I had a plan.
I knew I will be doing live demo shoot on stage in front of the audience. But I knew right away, that I don't want to use those wonderful profoto heads, which were prepared there. I wanted to make a statement, which I'm ranting about all the time and in which I believe so much:
It's not about the gear.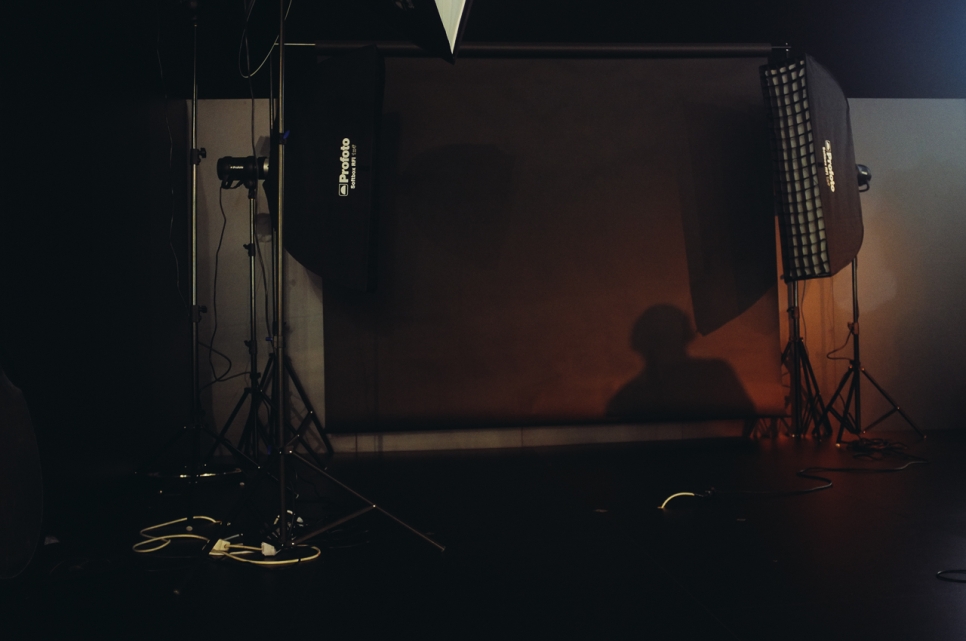 It's about the vision. And craft. And balls. Fuckin' brass balls.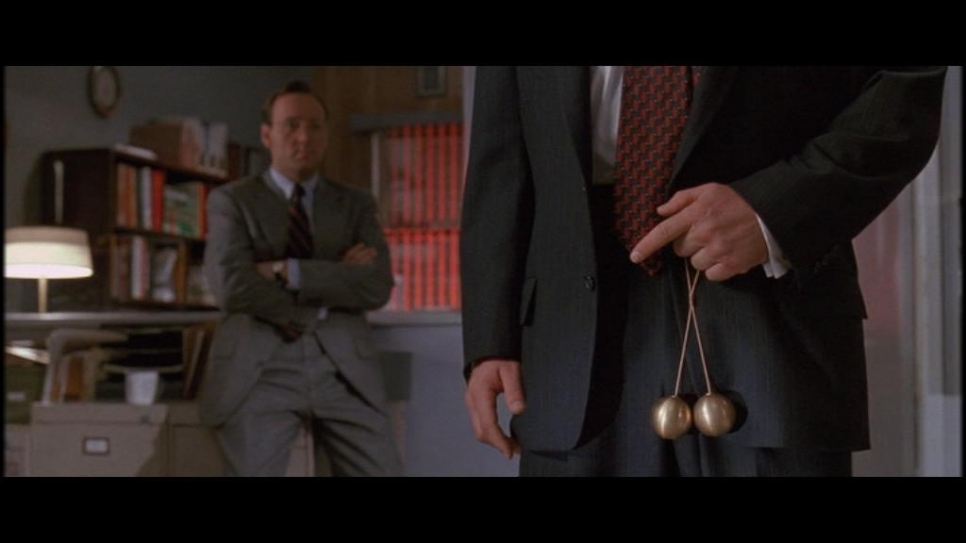 Creating a great light with profoto heads which costs thousands of dollars is not the statement.
I knew I wanted to use my ipad & iphone and my original plan was to push myself a little bit further and shoot a portrait of Zack Arias in front of the audience, however Zack left a day earlier so It didn't happen.
"Kunio, would you mind if I would use some of my own lights?" I know he was not excited about this idea, but he said "yes" under one condition: I would be there in the early morning of the speech and I will try if it would technically work with the ambient light of stage itself. "Sure, no problem, I'll be here tomorrow morning at 8:30" (my speech was late afternoon)
Day of the speech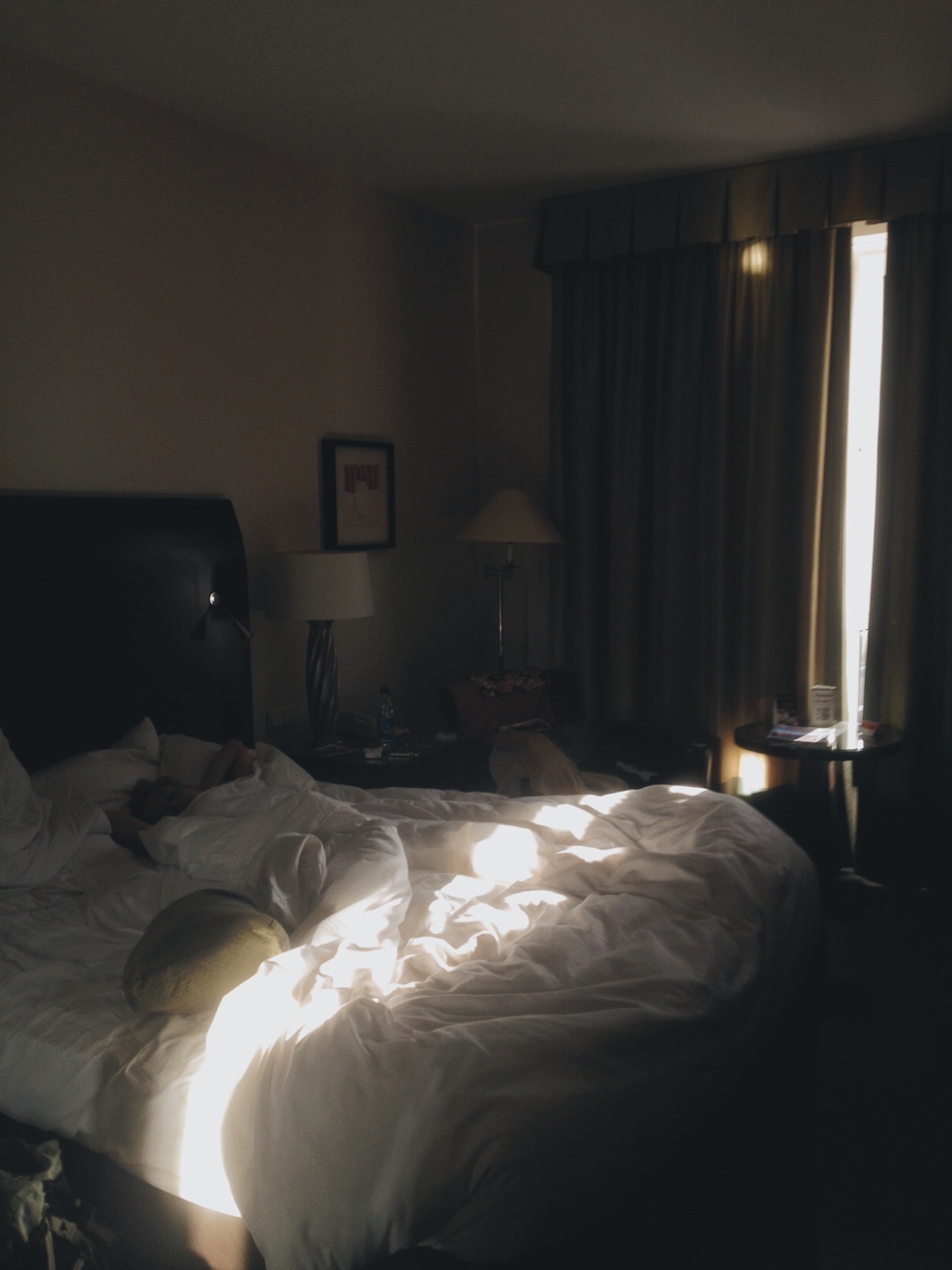 "Fuck, what time it is?"
9:57
"fuck"
I'm not a morning person.
Heading to area with notion that I'm already a troublemaker.
Butterflies in stomach and shit.
Sitting through some presentation of my colleagues, they are all great.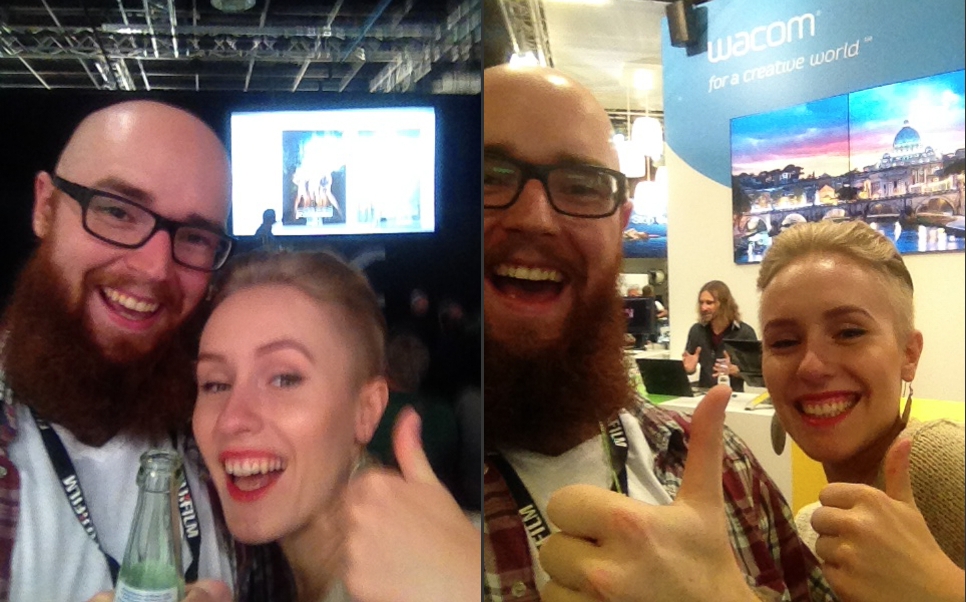 Few minutes before the beginning of my presentation, I'm testing the light setup on Carol. For what it is it looks great and I'm super happy that I have this portrait of her, it will always reminds of how supportive she is for those past three years.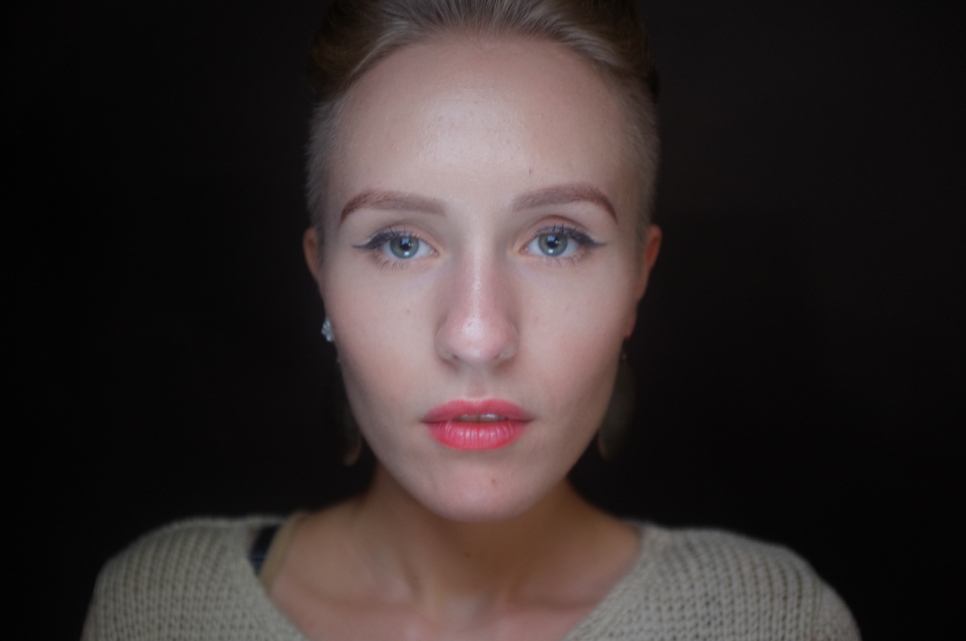 Starting in few minutes.
 All the guys are seeing that I'm really nervous, they wish me good luck and telling me "just be yourself".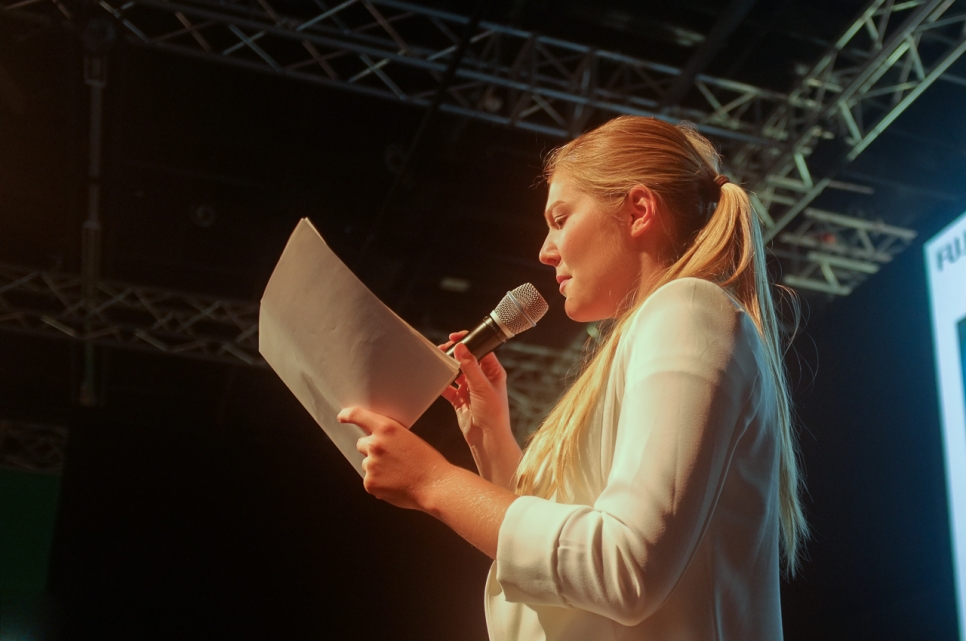 "Ladies and gentlemen, please welcome on the stage mr. Paul Schlemmer"
I'm nervous.
But heck, I worked so fuckin' hard to get on this stage.
And now I'm here.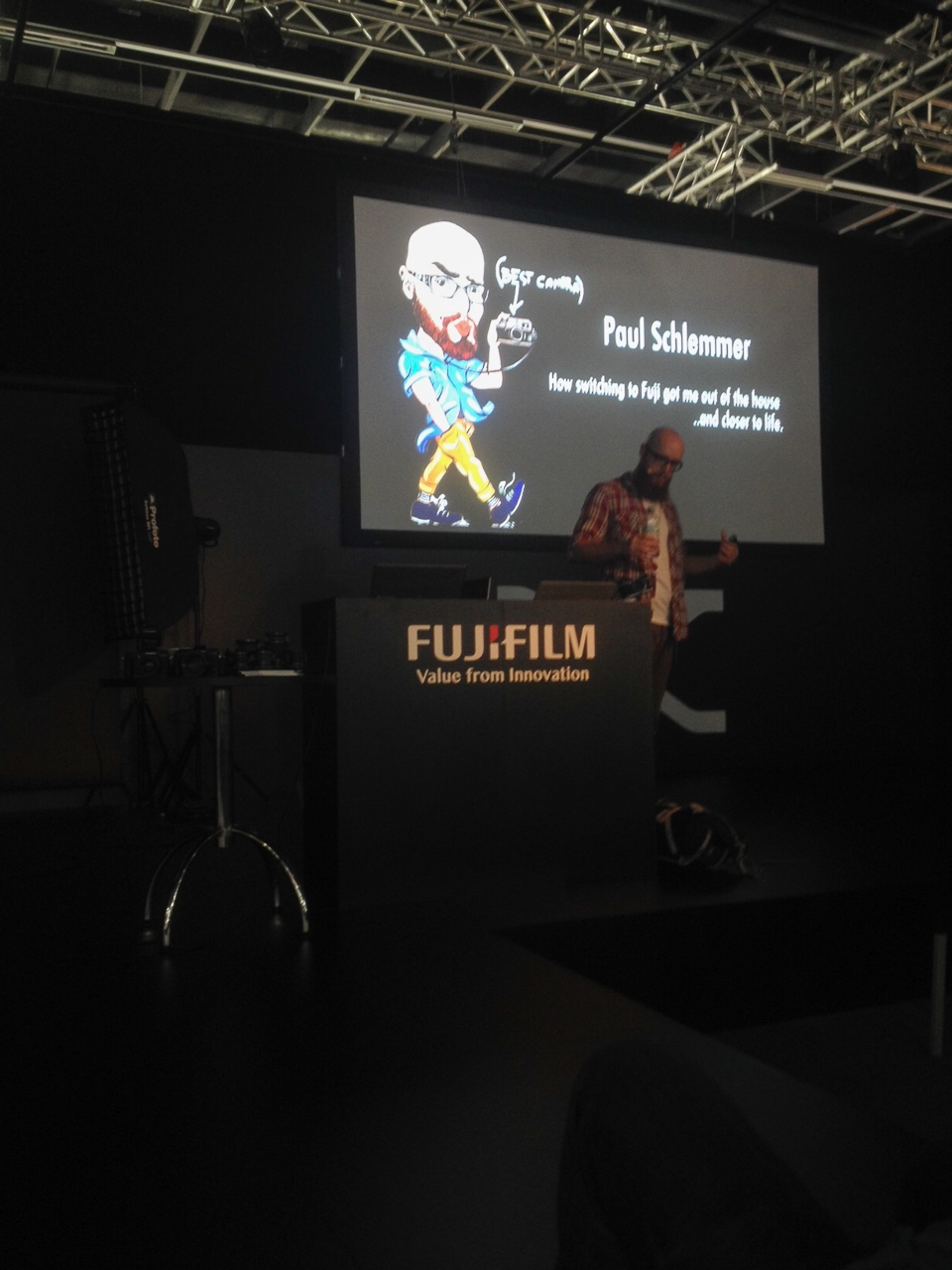 "Hey guys, my name is Paul and I'm kinda nervous, I have never done shit like this before"
I went all in. I talked about who I am, why I'm doing this. About the hustle. About the things that are important to me.
I tried my best to do presentation that I would love to see myself.
At one point I realised that I've already dropped so many F*bombs that even Chris Rock would be proud on me.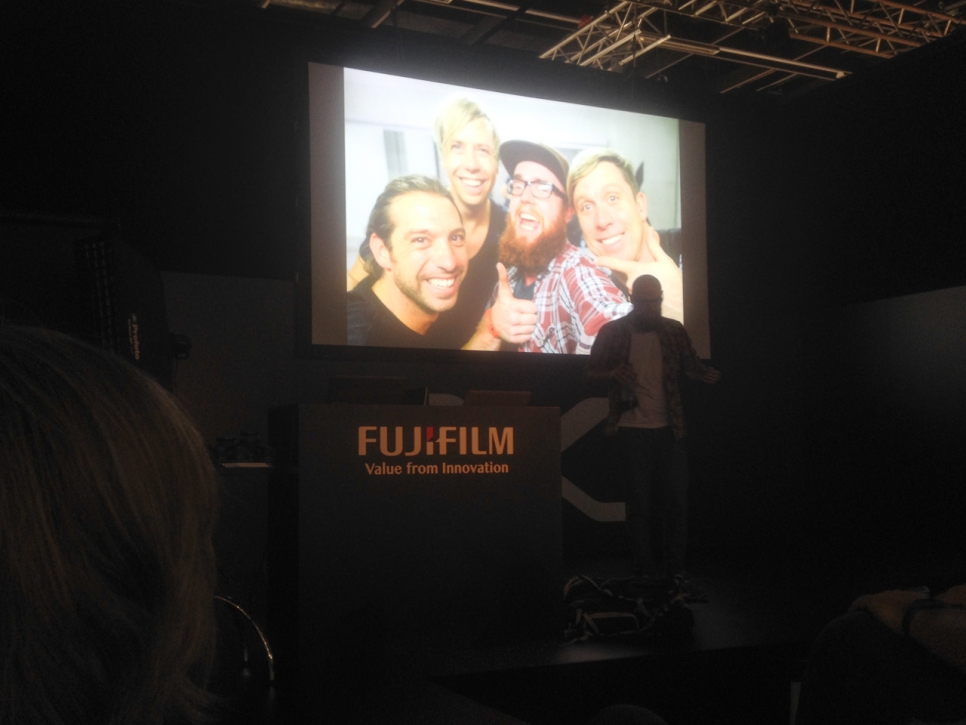 People laughed. Some people left.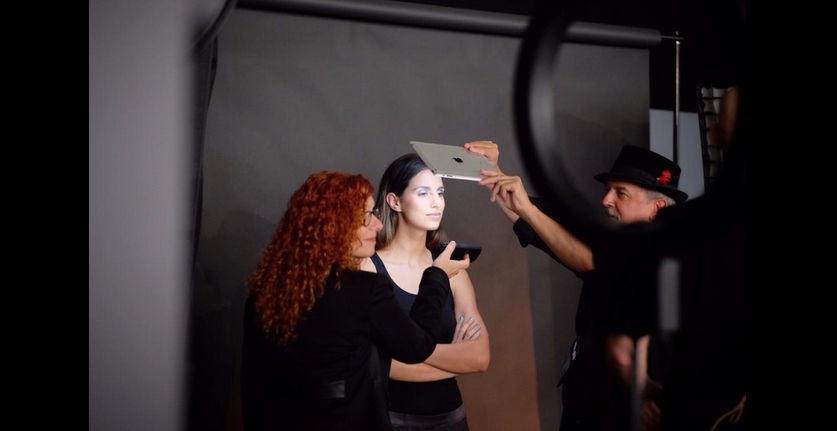 Marc put this announcement on social networks. This post is one of the highlights of my career so far.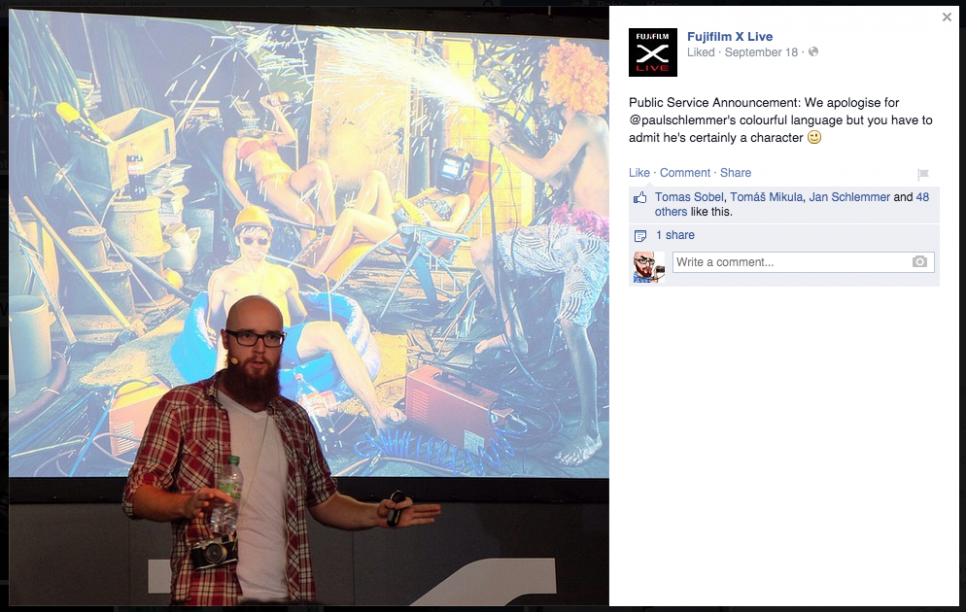 Kunio later told me that he's proud on me.
Epilogue
I'm writing all this not because I want to brag or something. Not at all. There's really nothing to brag about, it's still not a cure for cancer.
But I do care about one thing. About showing that it's possible.
If there's out there on internet one 18 year old like me who was stucked somewhere where "he supposed to be" please listen to me right now:
Leave whatever you feel is not the right way and follow what matters to you, whatever it is. Your way. Don't expect it to be the easy way. Oh boy. It will be hard.
Fuckin' hard.
But it will be worth it.
On november 8th (which is in couple day) Fujifilm invited me to speak in Rome on X-photographers days as a only international guest speaker.
I'm on my way there right now. Excited as fuck.
And nervous.