Jerry has nailed it, doing nothing is not easy.
After exciting twenty-days-long editing marathon of our Istanbul City Stories movie I felt pretty tired and artistically&humanly pretty vulnerable (you know that feel?). I wanted to hide inside the shell, be quiet on social networks for awhile and focus on what is the most important: spending as much time  as possible with my lovely girlfriend and family before leaving a country for the biggest adventure of my life.
.. aand I also wanted to do nothing and just watch my current favourite talk show.
Although I really tried to do nothing, I still had a fun lighting workshop with my friends from a great AFOP institute, with allways-great Romana from czech Fujifilm we threw an interesting event in the old town hall in Prague and had a great time there.
Thanks alot for the speaking opportunities and sorry for all the unexpected F-bombs! :)
                                                 (Thanks George for the picture!)
Speaking of opportunities: great folks from lytrocamera.cz approached me if I'm interested in testing a light-field LYTRO camera.
For sure I was and I'm playing with it passionately.
It's fucking fascinating.
I will share my view on it very soon
In the meantime, I'm still having blast by how much is world interested in synchornized swimming pictures. Among others they were in Slate magazine, in some vietnamese article (??! :) and one of the picture will run as a cover of poetry book by Jynne Martin who is an interesting writer from New York.
Couple weeks ago, we worked on something new with swimming girls. I have a vision of something I haven't seen done before and hope it'll be pretty cool visual.
So that's boiling in the pot as well :)
With my friend Victoria, who is an amazingly talented pastry baker, I'm working on her new project which involves a photos of  pastry goodies and we are creating some visuals beyond my imagination.
"Contextual portraits of pies and muffins" with some mixed lighting techniques.
Creating something what is meaningful and meaningless at a same time is fascinating process to me.
Oh, lighting techniques: I love me some lighting diagrams and for the needs of my workshop I have picked some technically or career wise interesting pictures and created around 30 pretty poor handmade lighting sketches from using a single reflector to 5 different lights. Will share them here on the blog alongside with short rants.
They are really poorly made. But maybe they will be helpful for someone on the inerwebz:)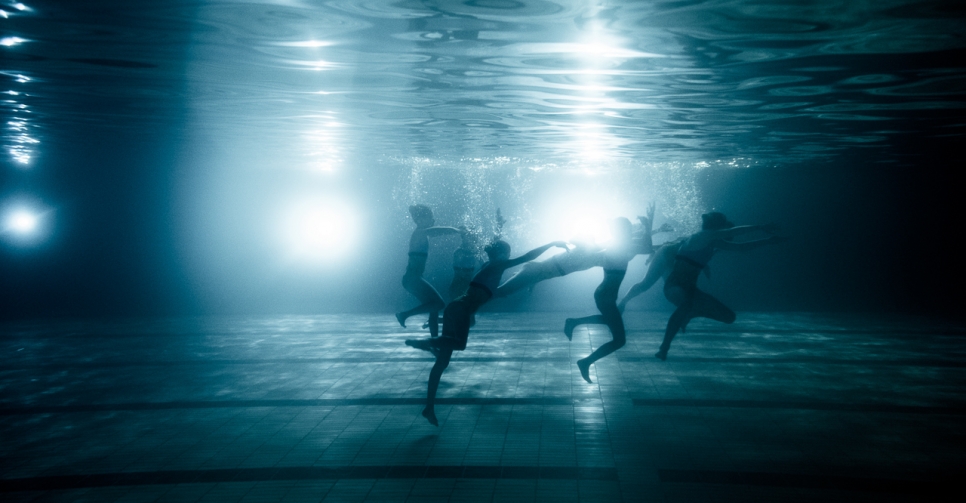 And you have maybe noticed some bigger or small changes here on the site. That's right, the portfolio is new! Creating a site that will really reflects who you are is a fucking tough craft. I have spent a lot of nights exploring the mental process behind creating a portfolio with my BFF. I love these conversation.
Creativity is a messy process.
And doing nothing is not easy at all.
--------------------------------------
I'm trying my best at doing nothing on my facebook and I tweet nothing