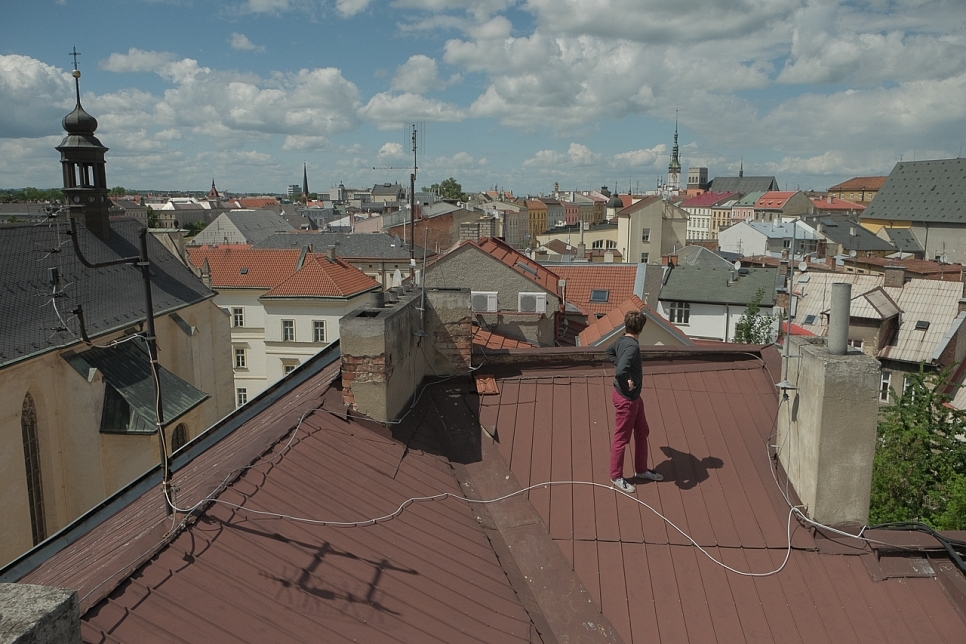 "I don't know man, I hope so."
I was on a rooftop with Miguel, a good friend of mine. We were scouting a place where we will tomorrow shoot new promo for a band Alfonz Mergell which he's a member of.
I had very little idea what I want, I had some bits&pieces of a vision:
-rooftop
- visual layers
-blue hour
-candles
and some smoke and mirrors  (No pun intended)
About the actual process:
The ambient light was a big pillar of planning. I wanted a blue hour (unfortunately it's not really an hour, more like "ten minutes after the sunset when the ambient mix so nicely with artificial lights")
So we started to build a set about three hours in advance with little to no idea how the actual picture will look like.
I did my homework-I had some notion about the framing so I set up a camera on a tripod and used one of the underestimated (by me at least) feature of X-T1:
The remote wifi control.
Walking on a scene with an iPad and adjusting all the elements in the frame
while getting a real time liveview through the air? It spoils you VERY fast.
Everything else was just about fidling with different props and hoping it will not rain :)
I noticed there's always "the moment" in creative process for me. The thrilling one. When it's too far to the finished product and I'm freaking out inside, full of doubts about the whole concept and even the reason.
When I want to say "to hell with everything" and go home to bed, humiliated by falling into creative gap again.
And then I take a deep breath, and remind myself that this really is not inventing a cure for cancer. 
I love how Gregory Heisler told that "it's like giving life to this little new thing that didn't exist before" 
I'm proud on this one. There's a lot of things I love here.
It looks like a superhero painting .