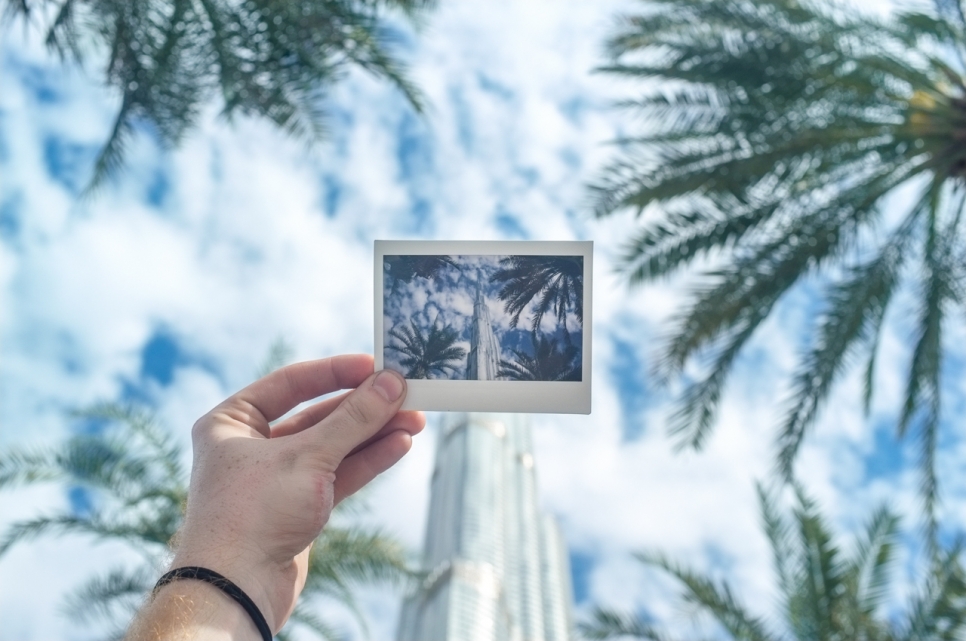 We (yours truly and my partner in crime) wanted to hitchhike through Iran to Dubai to attend the most exciting photography event of the year. Iranian government didn't share our entusiasm about that idea.
So I started digging into possibility of flying to Dubai. From Prague to Dubai for 200$. Why not. But let's push it a little bit. Let's make it a 90$ flight from Budapest.
(although we had to spend couple extra bucks because of that &*#$! on the airport and send our cruisers to the other side, with unboxing them using a nail clippers I've set a bar of lameness too damn high I think:)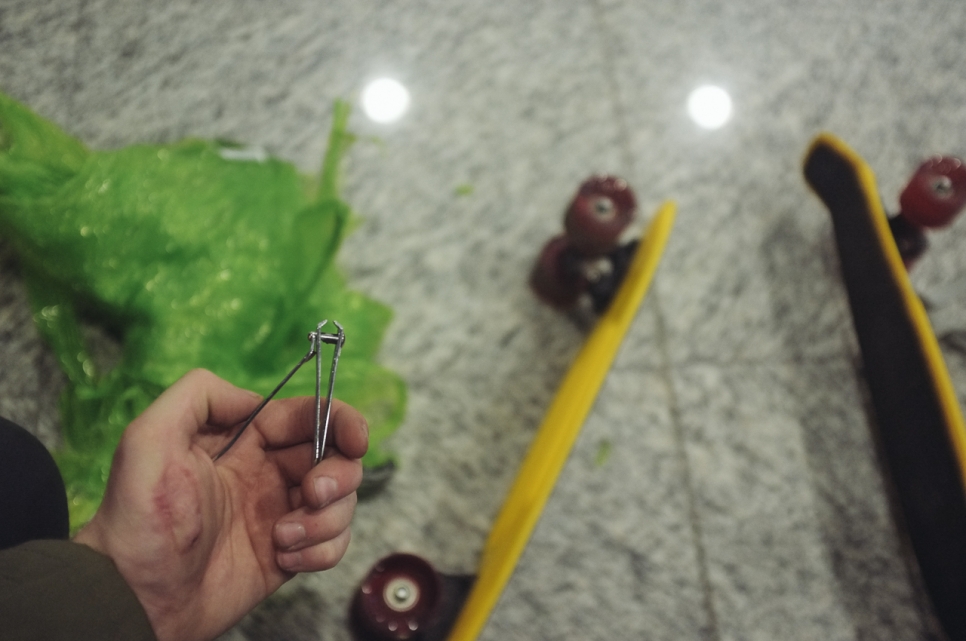 But it was totally worth it. Some surfaces in Dubai are unbelieveably smooth&shiny, it's cruisers heaven.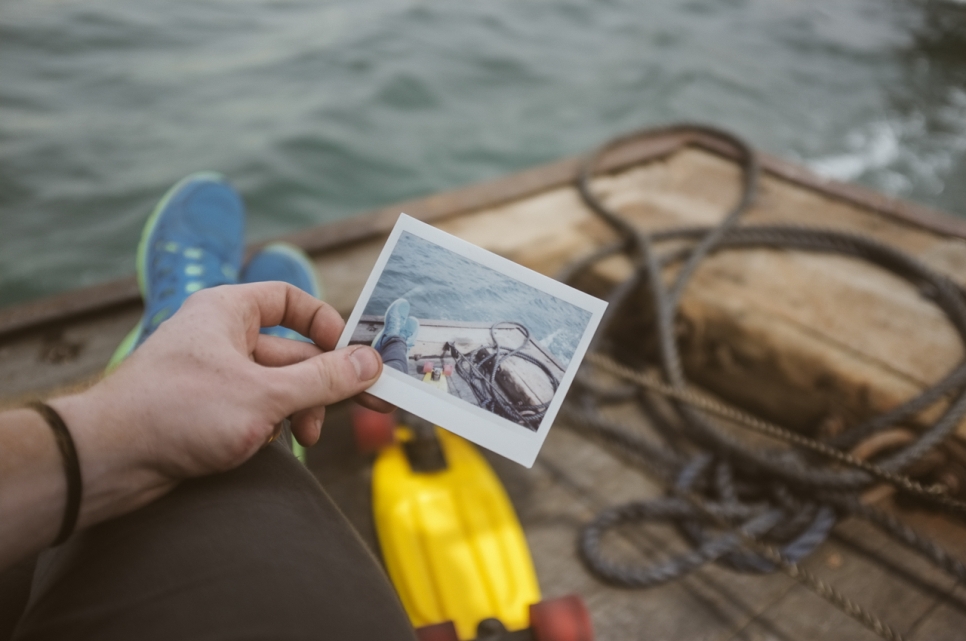 I knew I don't want (and can't afford) to stay in hotel for month. I'm not a tourist. I'm a nomadic photographer. Different breed. I want to to see how ordinary people live, what do they eat and who they are. We were lucky and after couple facebook requests in local photography groups met some great folks , who helped us to settle in very quickly.
Like photographer Jason Dalmeida who share (our first truly local) meal with us in his favourite restaurant.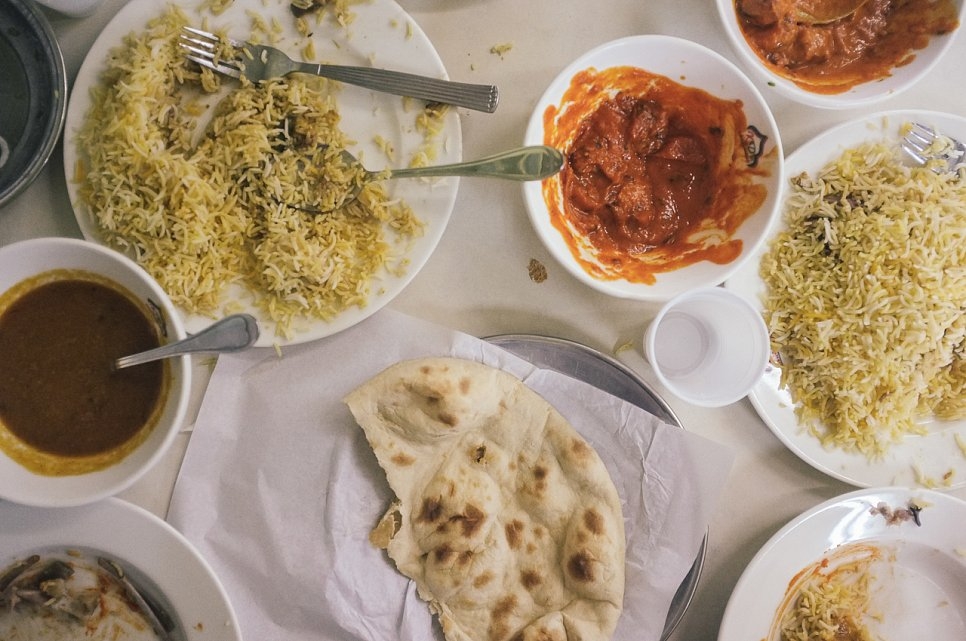 We had dinner/couchsurfing/breakfast with Mr.Subodh Shetty who is real personification of "executive power"&"giving back to community." Thanks man!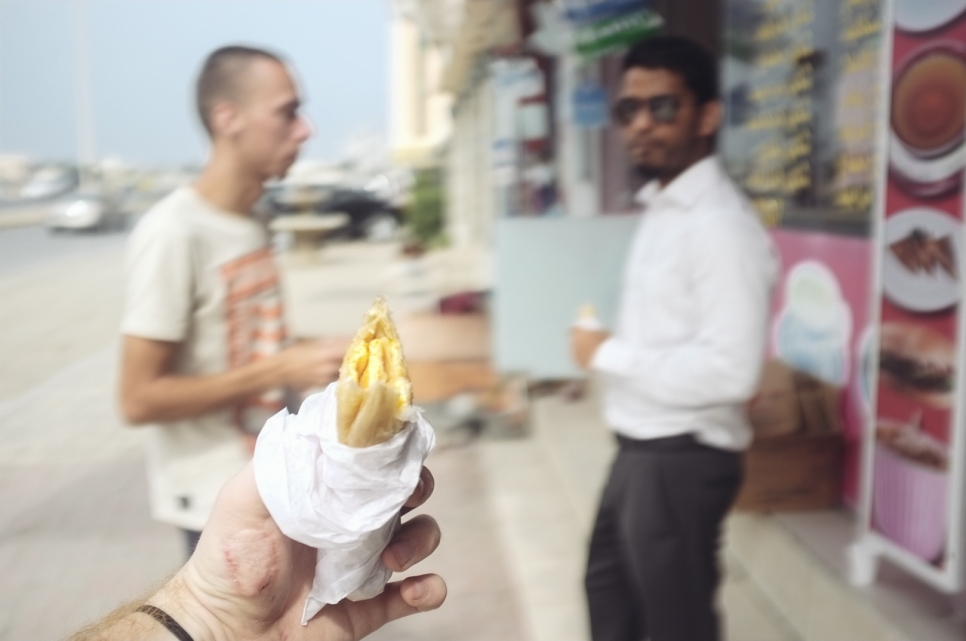 Speaking of community: You gotta know&love the GPP dream team, what they do for us, photographers is beyond any words. (So I gave them a print as a sign of my grattitude)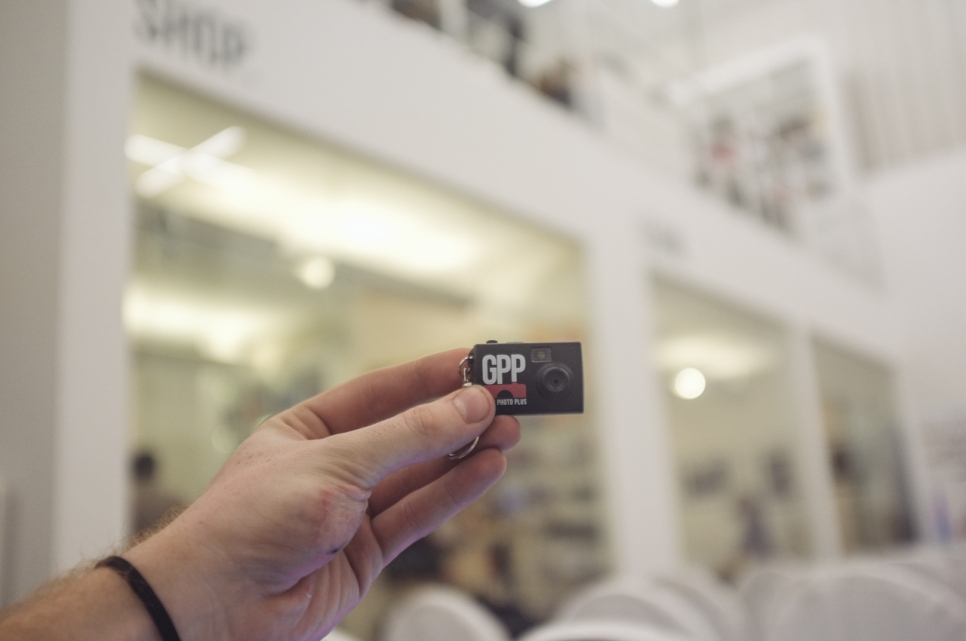 The event itself is indescribable. So I will not. But let me tell you this, I met all the amazing legends and all the amazing photographers that I didn't know like Si or Sung to name few, and it costs only couple hundred dollars.
There's really no more excuses ladies&gentlemen. And that's a good thing.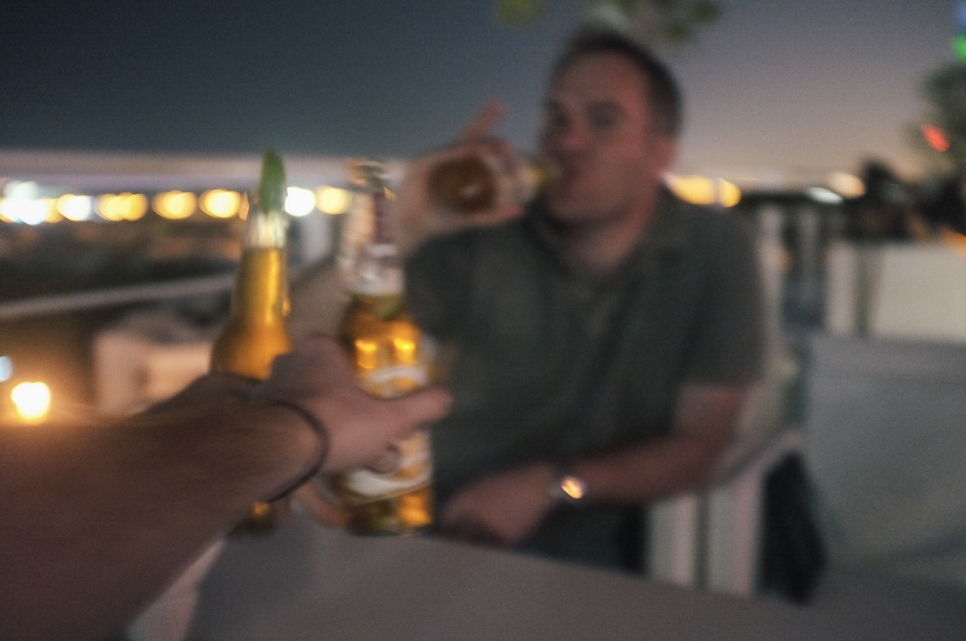 The most expensive/exciting thing about GPP are the beers at Vista (rooftop bar). 9$ for a small Sol?! (which is not even a real beer, damn)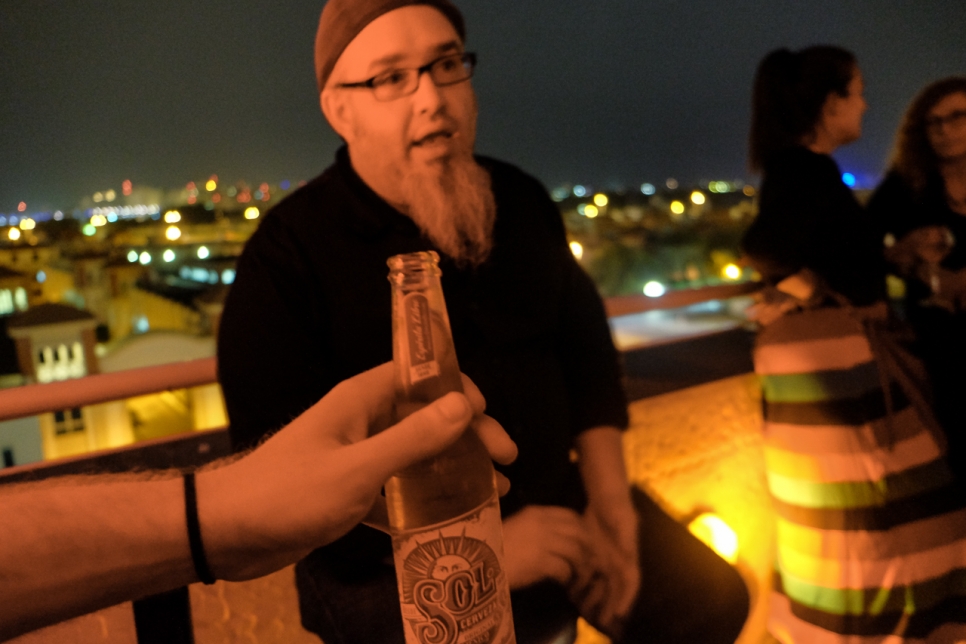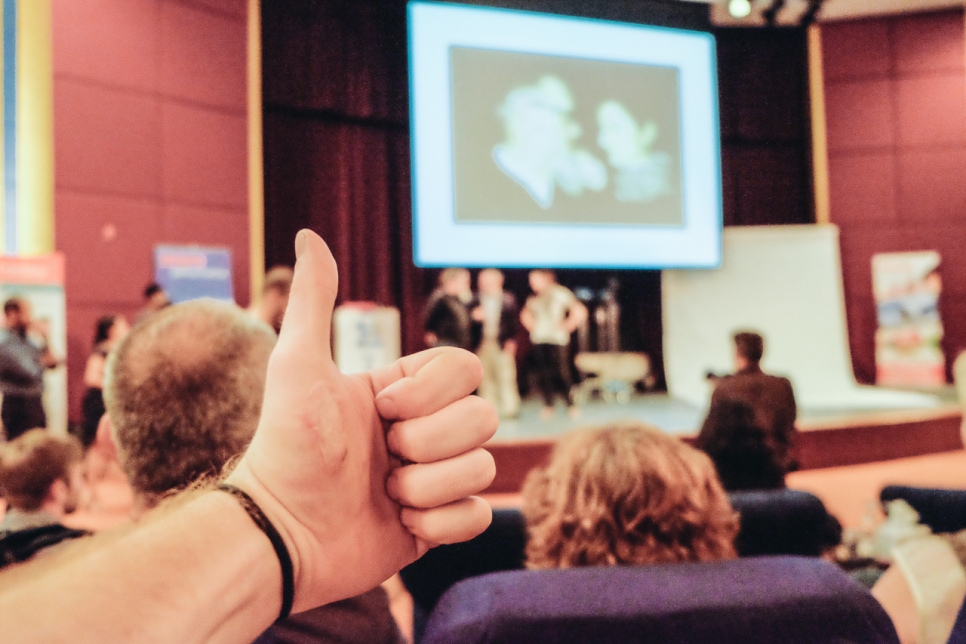 I was in tears during the shootout. As David Hobby said "The most exciting hour in the photography world". I'm looking forward to the video from Andrew Tomasino.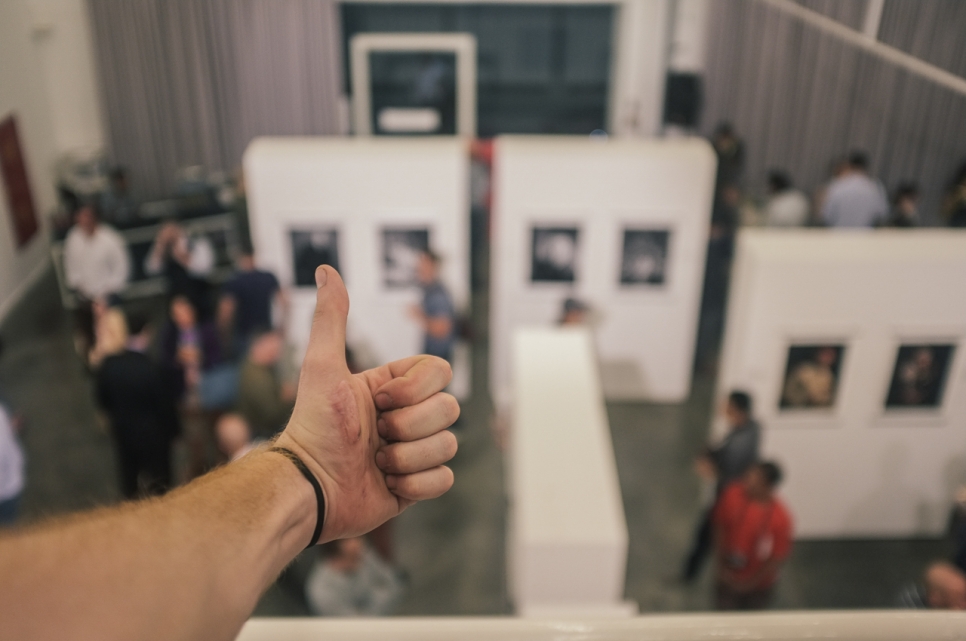 One of the highlights, was the opportunity to setup lights for Gregory Heisler's exhibition. He's the master of lightning and a big hero of mine so yeah, you can imagine what an honour it was.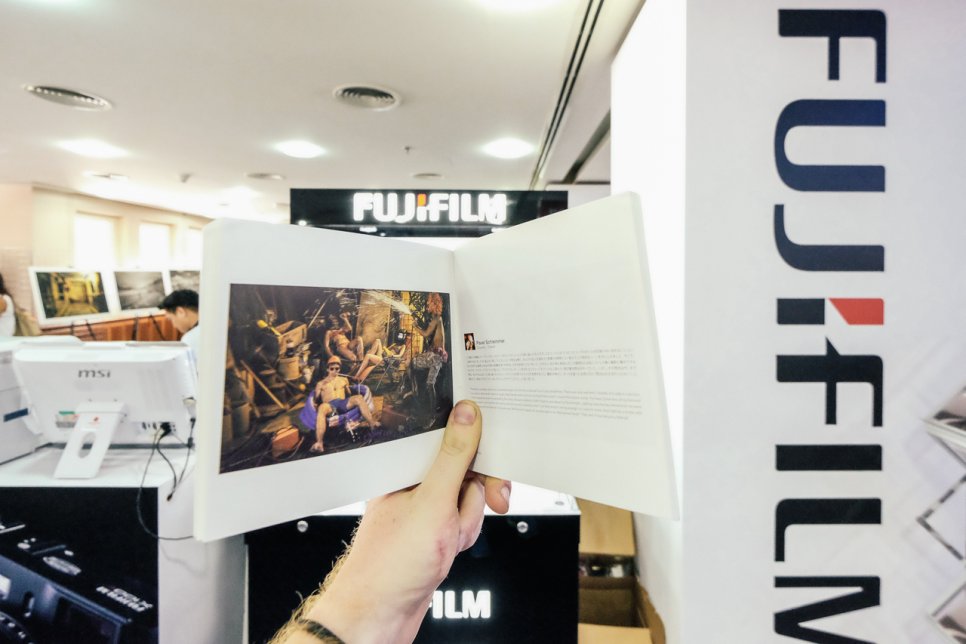 And then there  was this beautiful  X-book with my picture inside. I felt like I belong here. That was nice.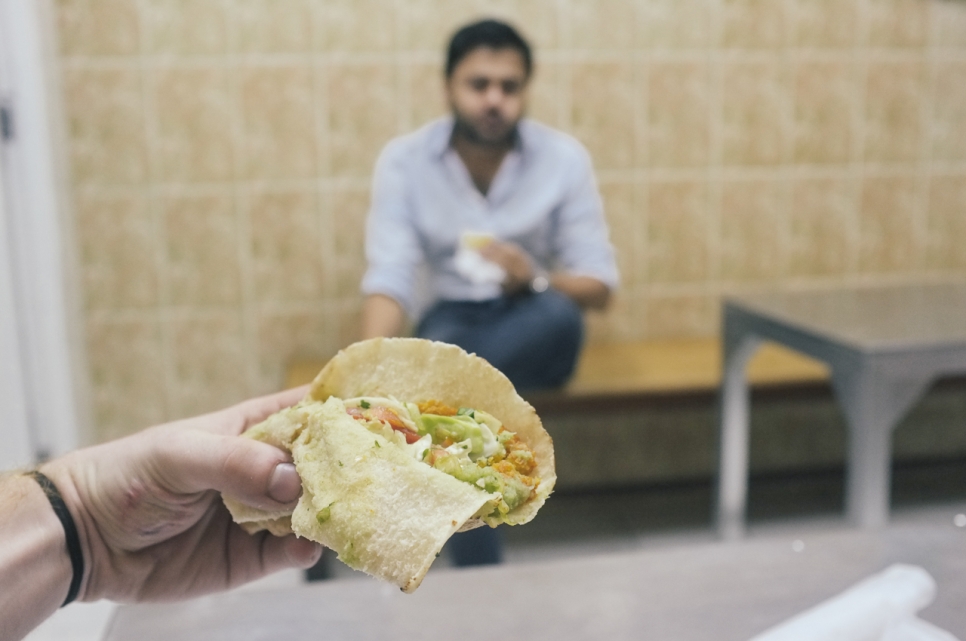 I owe a big time to this gentleman, Preet Sagar, he's a great photographer and even greater person and thanks to him we found our "accommodation of dreams" 5 days after we landed in Dubai.
"accommodation of dreams" in this case means a bedspace in the room with 6 other roommates (Indians&Pakistanis- super generous&kind people) and a damn fast internet connection for around 175$/month.
Ok, to be honest, at first I was a tiny bit scared about living with guys from culture I know nothing about, but you know what?
I'm the loudest&messiest&weirdest guy in the room. That's surely not a good thing.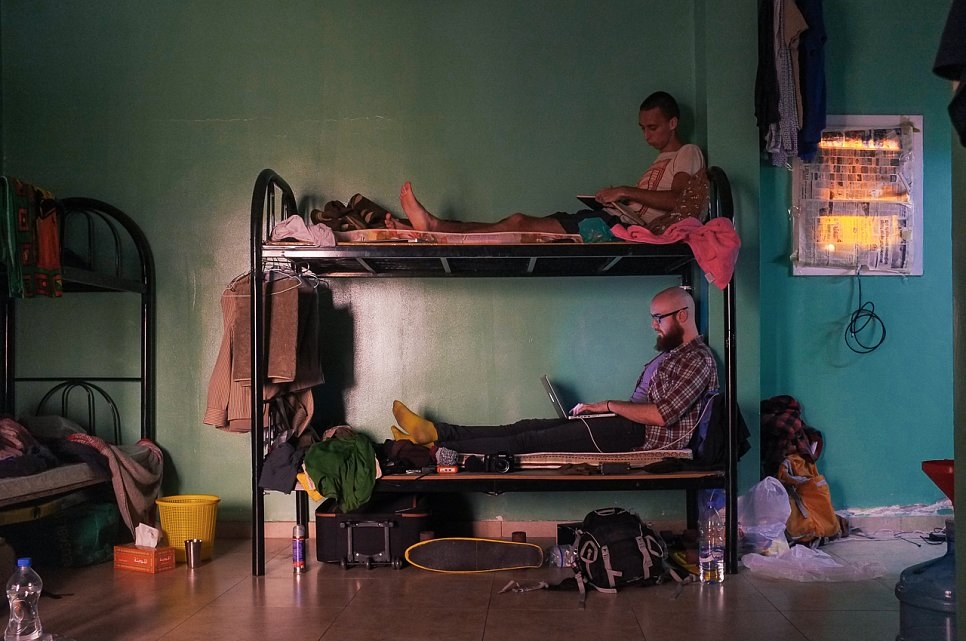 Our apartment is located in Bur Dubai, which is the oldest part of city, currently filled almost exclusively with bachelors from India ("sausage village" is the right name for this hood ..you probably get the point) but the food is great and the prices are really low so nothing to complain about.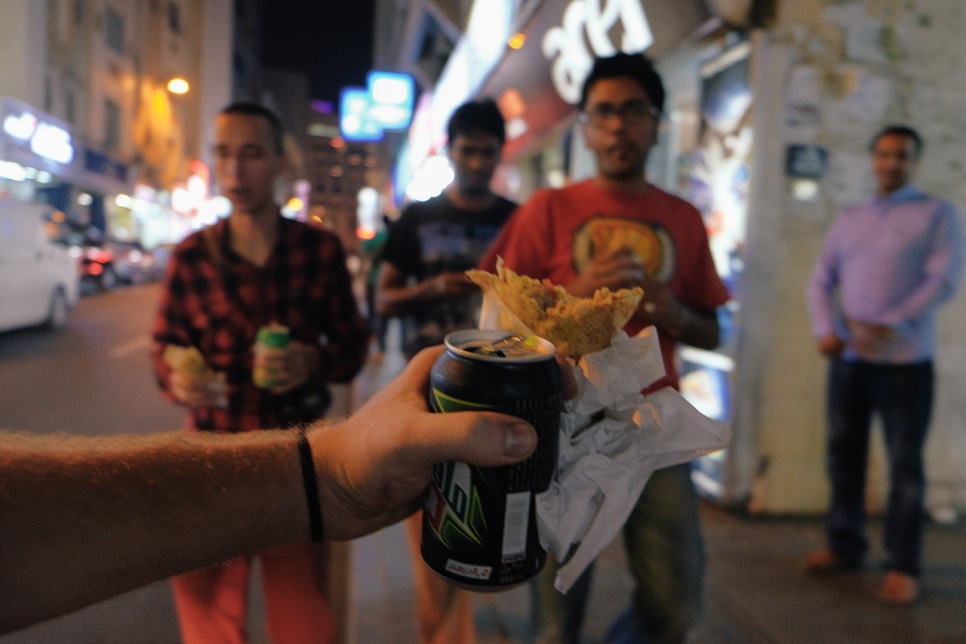 You can get a good meal for two people for around 5$ and eat with your hands. Both is pretty addictive.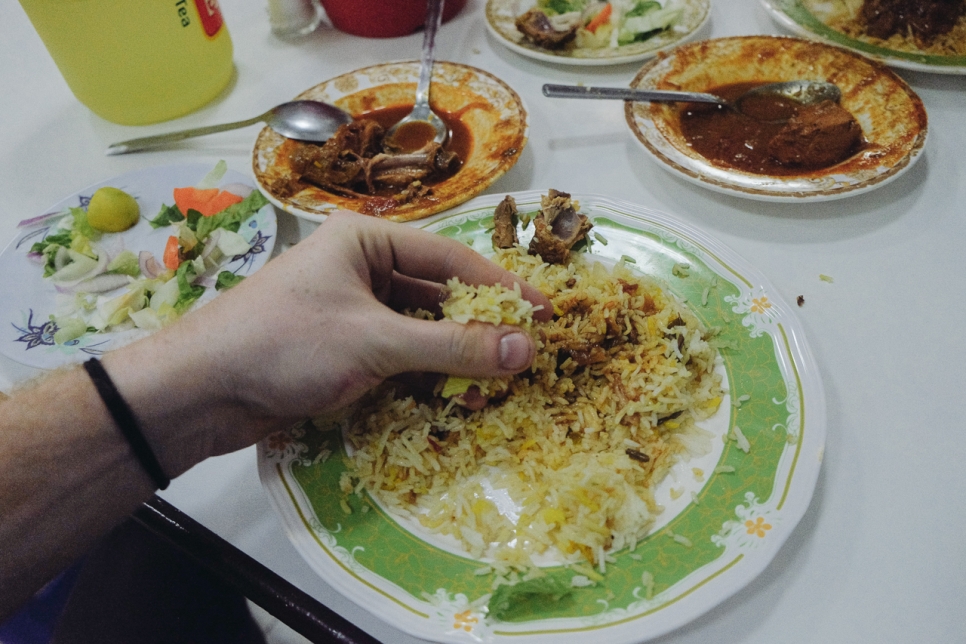 As a (tall scruffy bearded ginger) photographer , I don't fit anywhere here. That's good. I love the extremes of my life here. One day I'm sharing a cay with iranian sailors on their boat..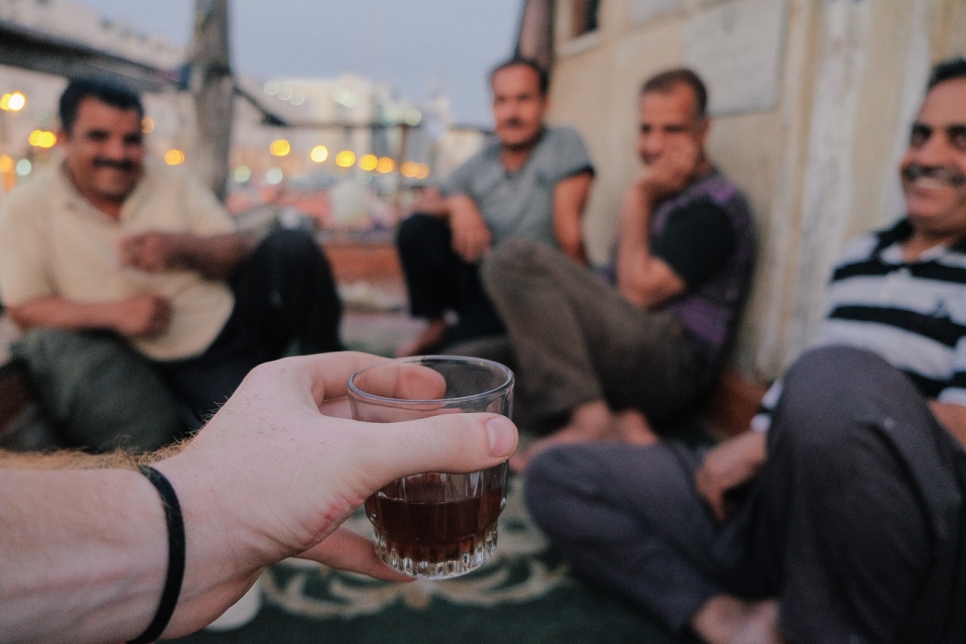 ..and couple hours later having a fancy dinner on the rooftop with wonderful guys from Fujifilm Middle East.
From whom I have received the very new Fuji X-T1. I'm testing it intensively in the streets and did my first small portrait session with it couple days ago. So far I'm almost 100% with Z-man on his opinion about the camera.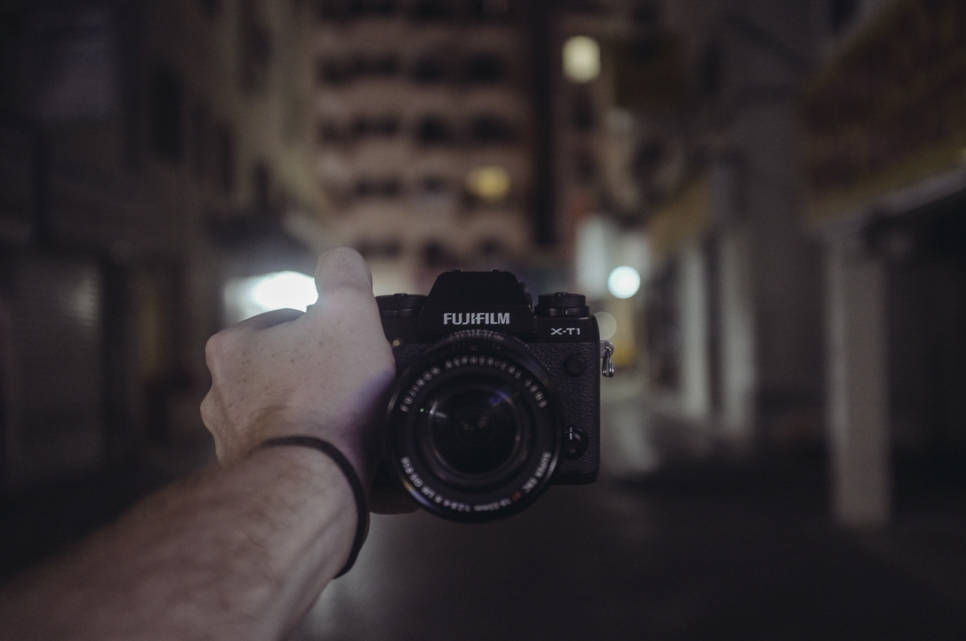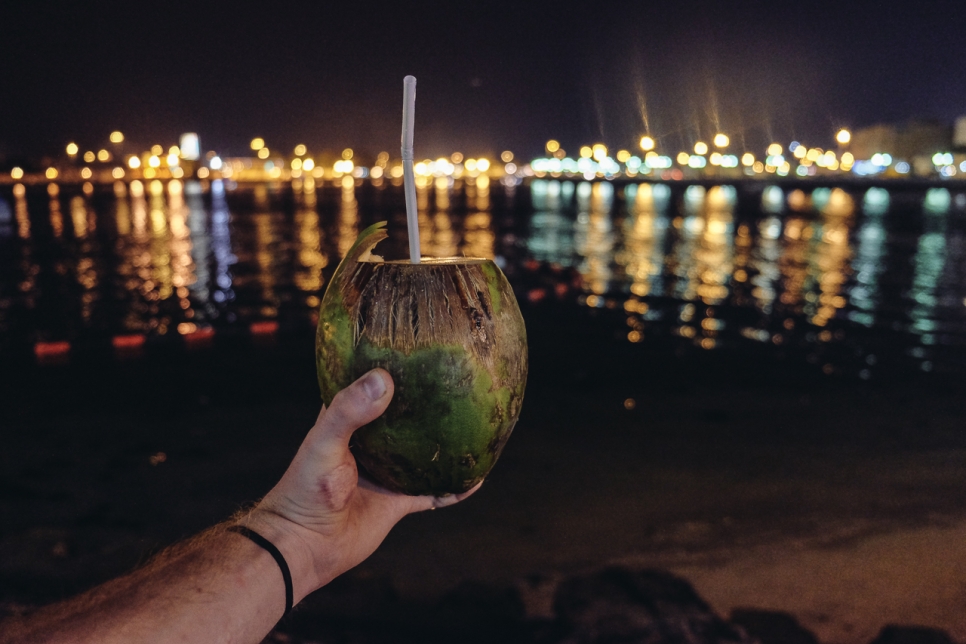 Drinking something from the coconut was my dream since I was a little boy. Attending to GPP was also my dream for last couple years. Knowing that making this dream come true is really that easy, and it requires just a little step outside of a comfort zone I would have done it much earlier:)
First three weeks of living in the small backpack in completely unknown environment assures me that the "collect moments, not things" is very true.
Experiences like this will last forever. 
Chasing them is probably much easier than you think! :)
I know I'm very lucky to be surrounded by a great people who are wishing me the best and helping me realizing my dreams and I'm so grateful to every single one of you every single day.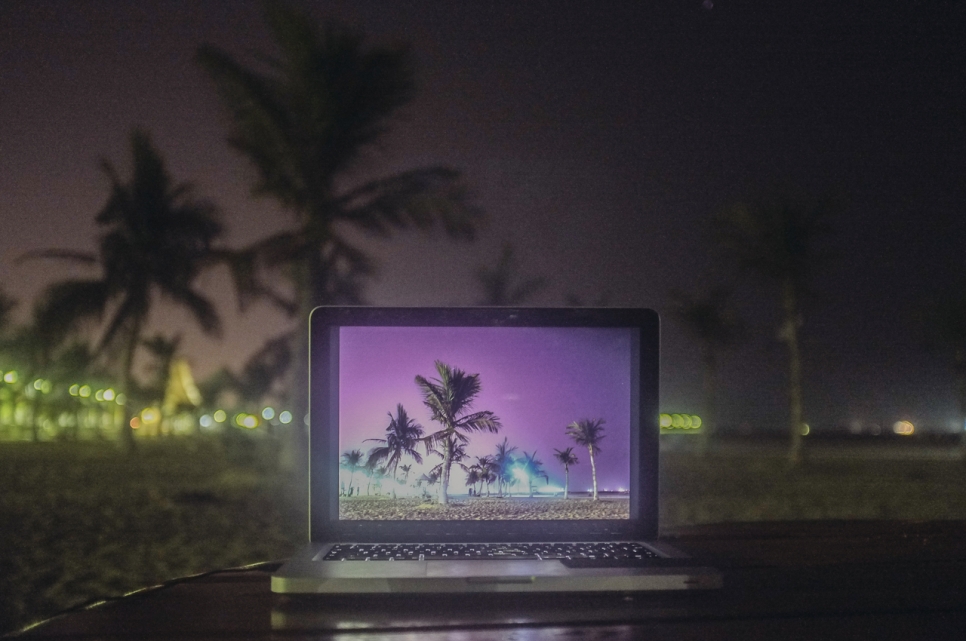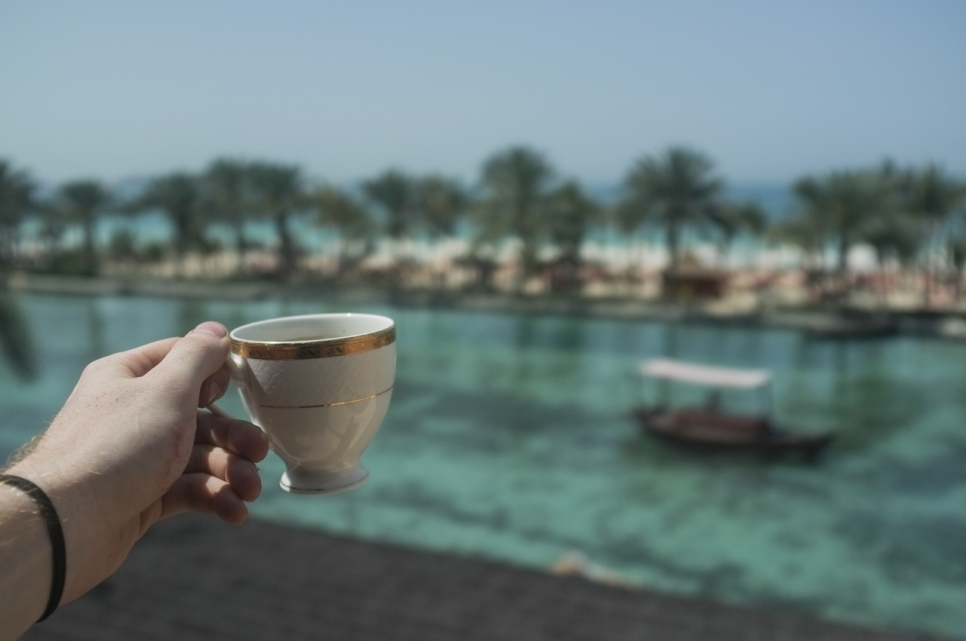 Coffee fancy as fuck
Little less fancy beans, but for the 1/6 price of the fancy coffee. Have no idea how much for that Ferrari.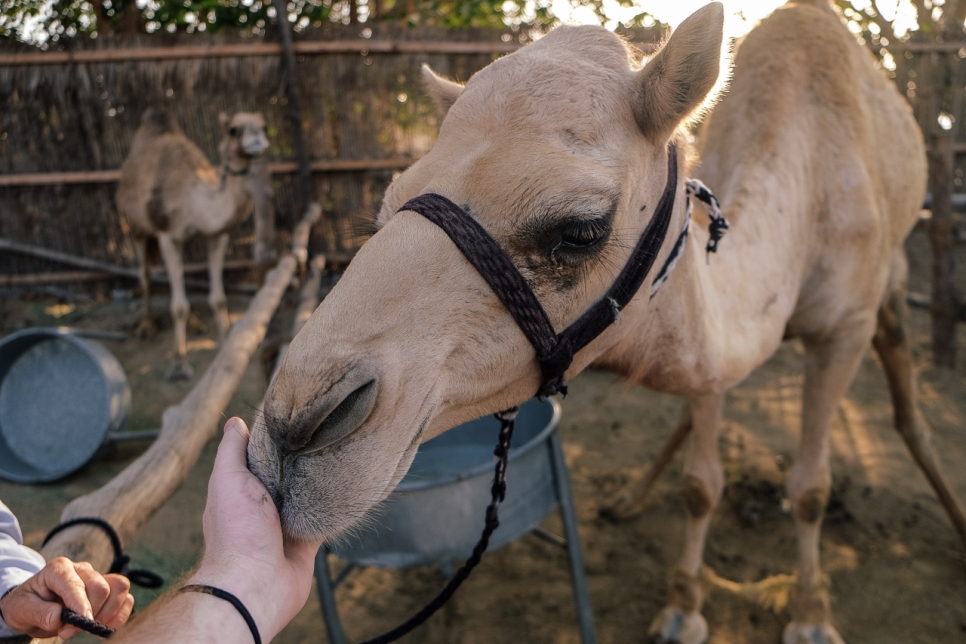 I wanted to shoot a project about dogs in Dubai. But I haven't seen any. Only couple of camels.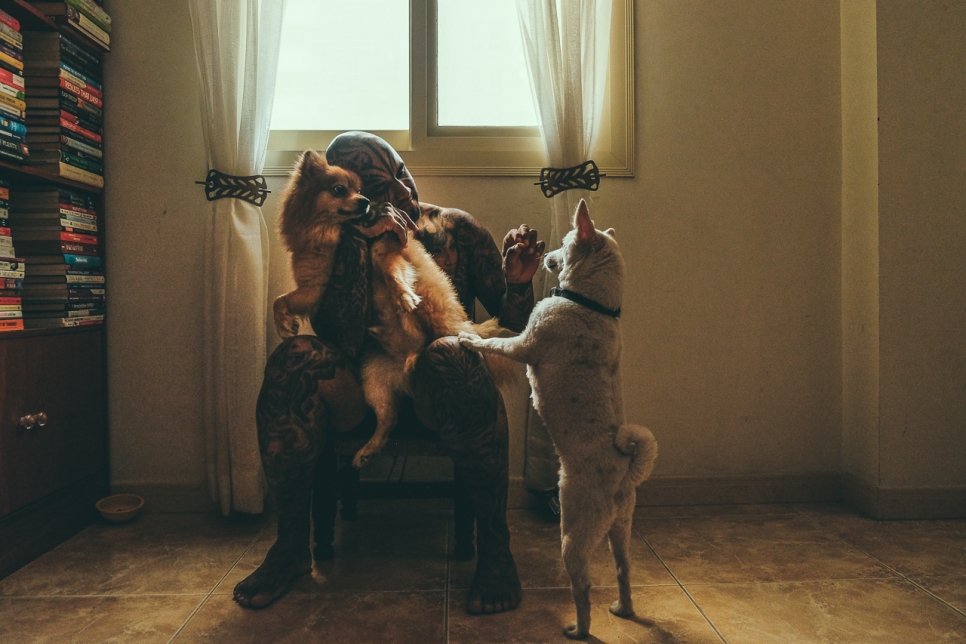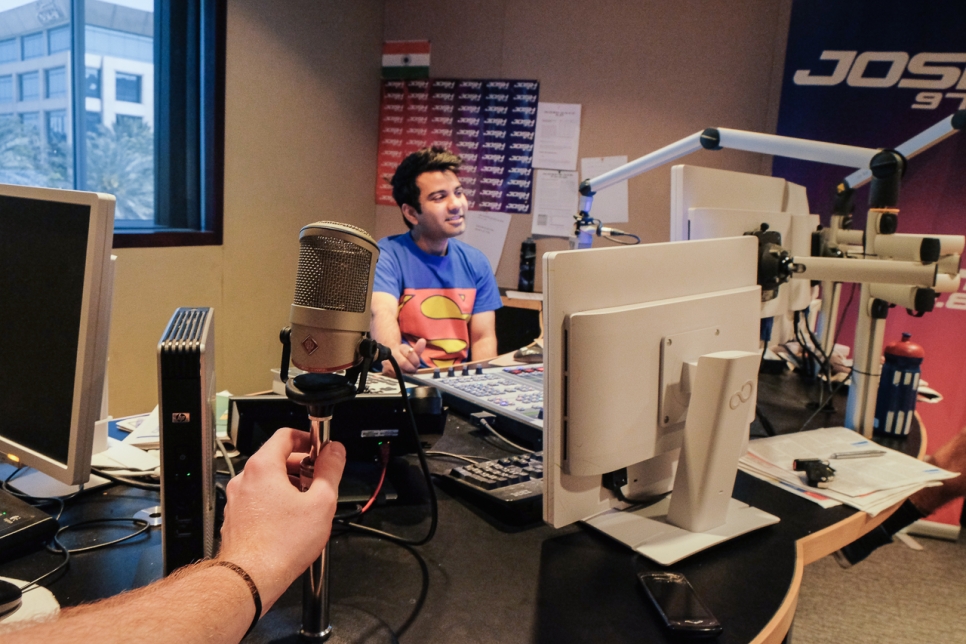 I was having my first radio interview today. I sucked at it.
..yeah, he's not impressed by me at all. And he wants his fish back.
..And I want to be more consistent in writing my blog:)