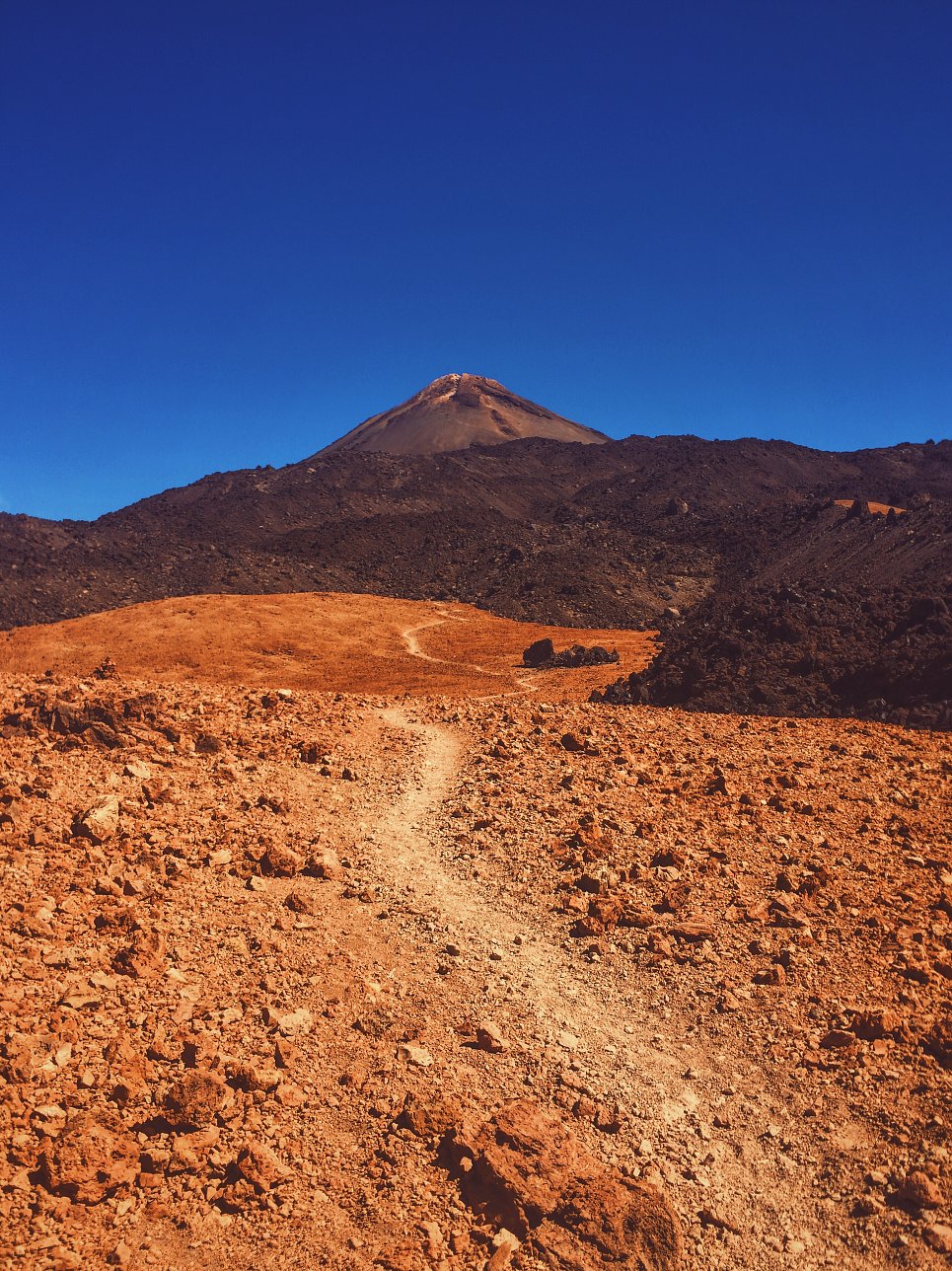 Mt. Teide on Tenerife is with it's 3718 meters above the sea levelthe overall highest mountain of spain. And damn beautiful as well:  prominent volcano that you can see basically from any point on the island. In my head I see it sort of as a poor man's Killimajaro.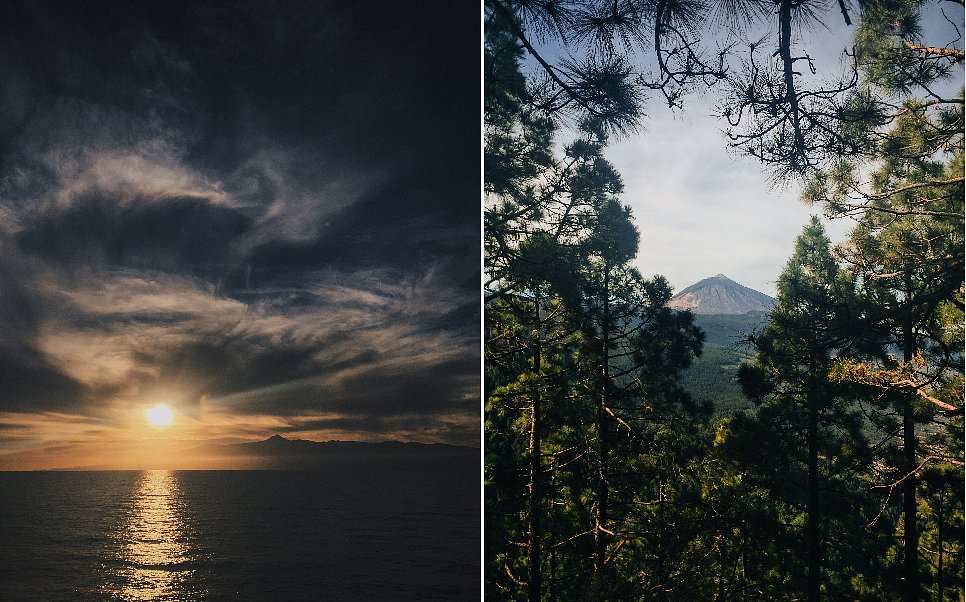 I think it's a bummer that it's ruined by that cable car that goes almost to the top.
Look,maybe this will sound little cunty, but I'll risk it: I think a cable car going to a top of the mountain is bullshit. In my head, getting to the top should not be that easy: you can get a lot from those peaks, but you have to give something back, smaller or bigger amount of effort. that's the way I see it. I saw it with my own eyes: the sea of fat, flip-flop wearing morons getting off the cable car at 3500 meters. Probably woke up at the sea level couple hours earlier. Goodluck with the headache from elevation gain. And to balance the amount of bullshit, authorities decided that to get to the actual top of the mountain you need a permit, which they issues around 100 per day. Oh boy. But damn, the mountain was so appealing to me that I knew there must be a way how to summit it right. With dignity, or whatever.
If you're tiny bit like me, and you like to do things differently than all the other people, just know that there's a way how to do a great multi-day trek to the summit and the ascent can be a really powerful experience.
If you're reading this, I'll assume that you're not interested to get step-by-step thing by some random moron on the internet, so just a few practical hints that I tried and wished to find on the web, but couldn't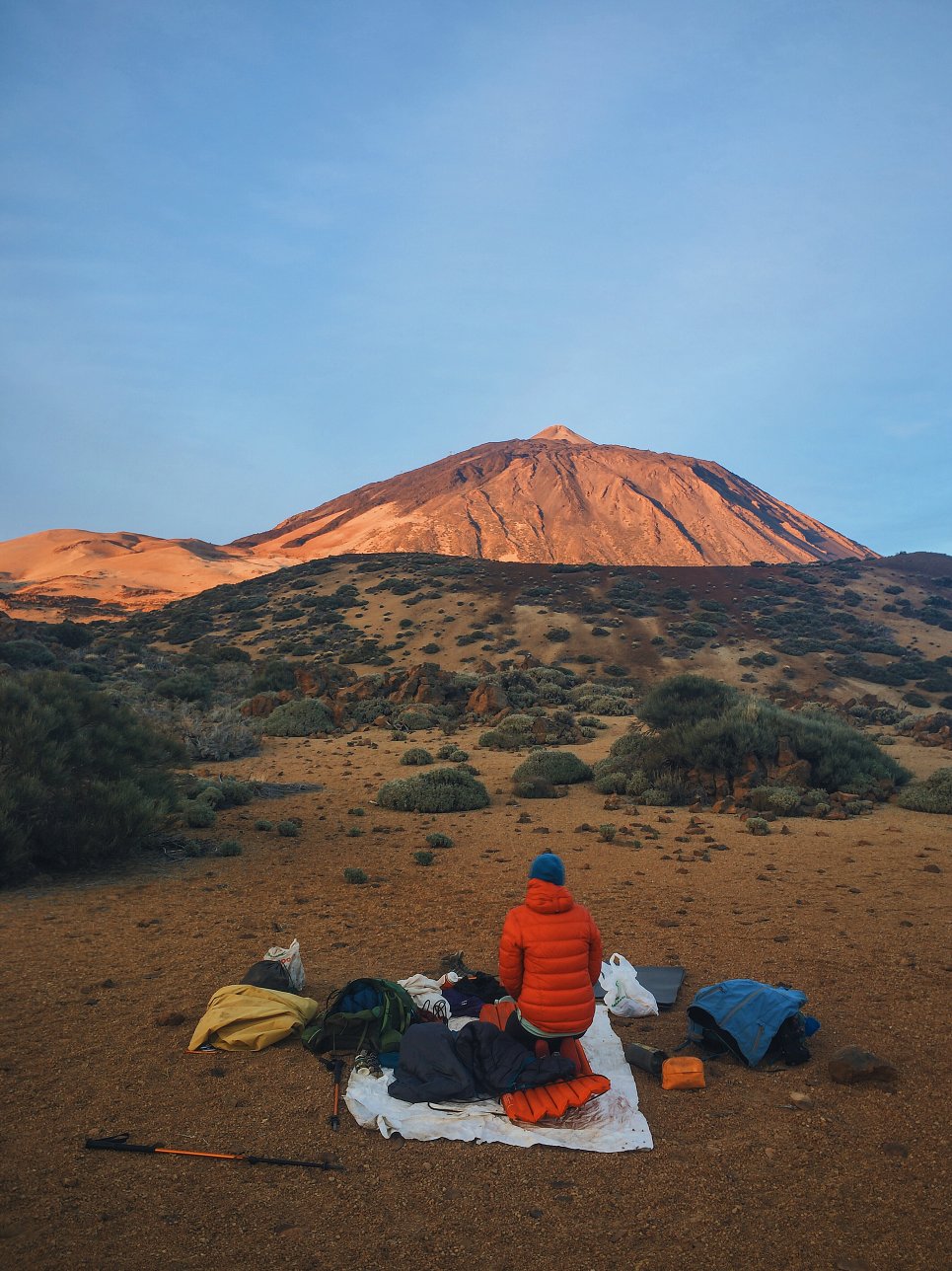 1 The lack of random water found by wandering around is generally a problem on both gran canaria and tenerife but hiking from La Orotava there's some water to be found, then there's water around 2000 at El Portillo restaurant and finally, on the bathrooms in the cable car station (well, it's good for something after all)
2 you need the permit during the day, but the guards are leaving the station with the last car down so then you can summit as you wish and enjoy the peace. (and those awesome volcanic sulphur farts)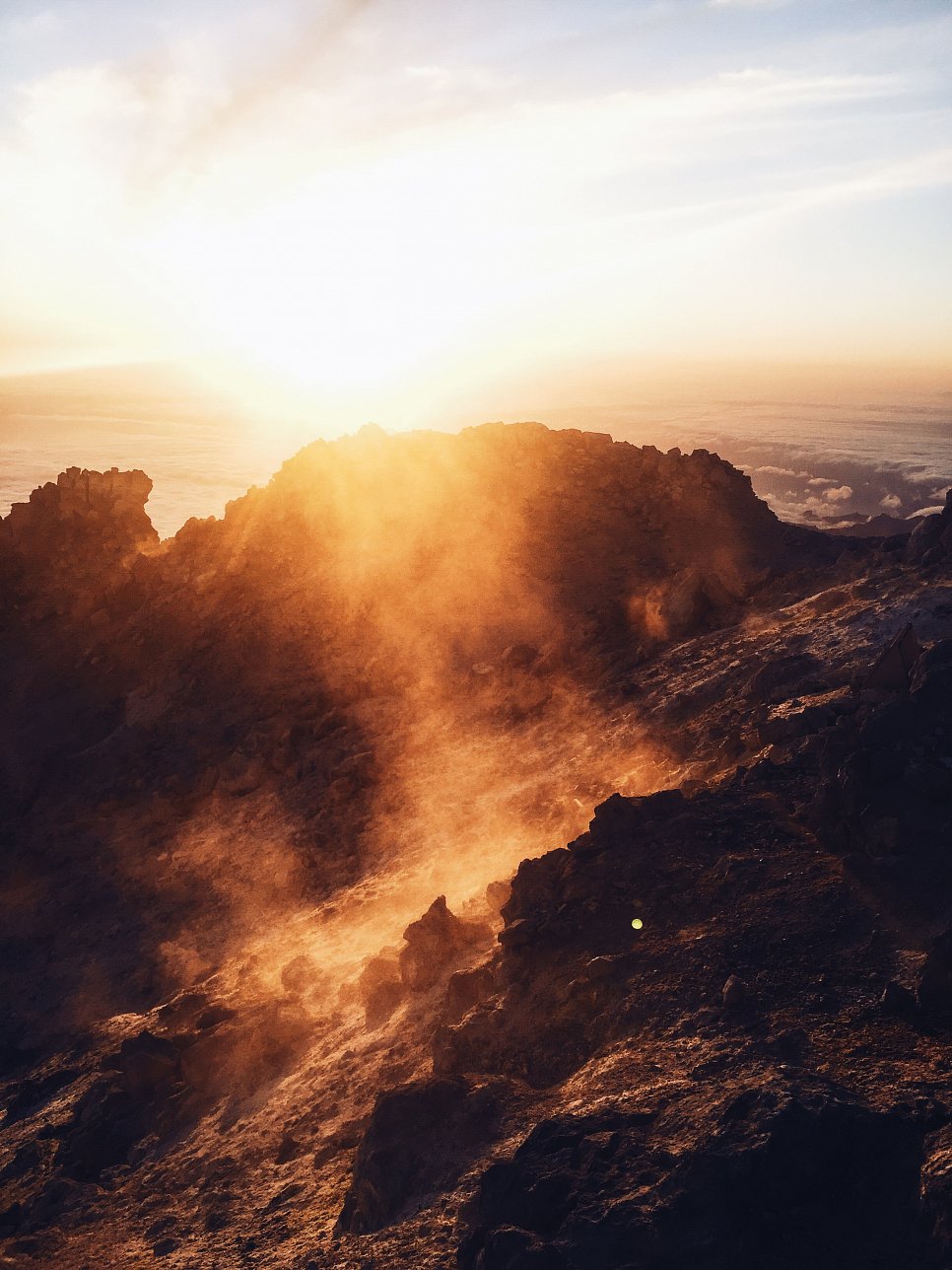 3 if you don't want to sleep at refugio, there are couple of places to pitch a tent around 3500meters, I haven't got a particularly great night sleep there (it was my first experience with sleeping in altitude) but they are there. It's prohibited of course, so you don't have it from me, okay?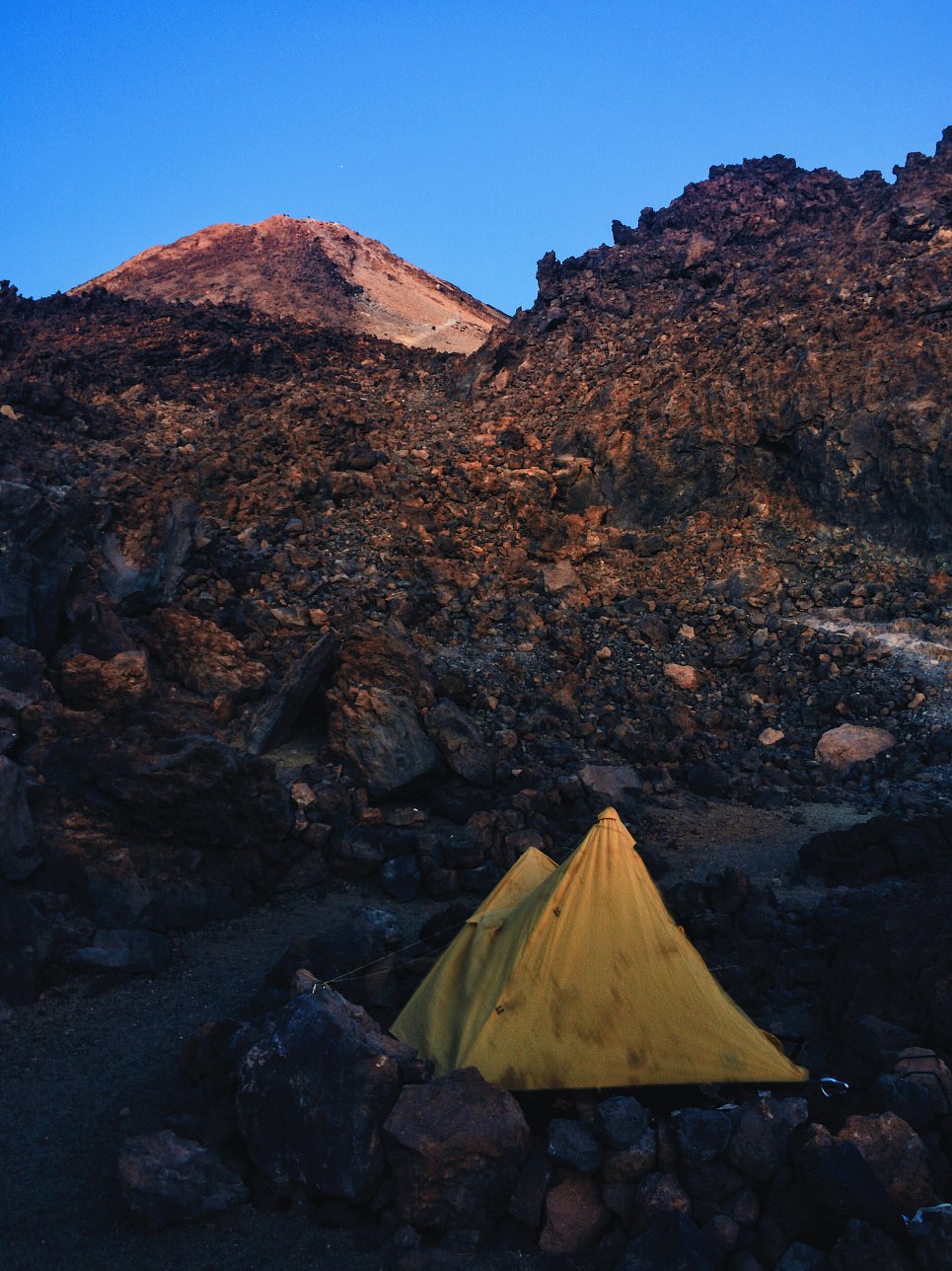 4 we did it as a 6 day trek between resupplies at La Orotava and Vilaflor, but we are slow travellers
Ok, That's all I can think of right now. Hope this helps to give both you and Teide the ascent that it really deserves. Shadow of the pyramid is worth it.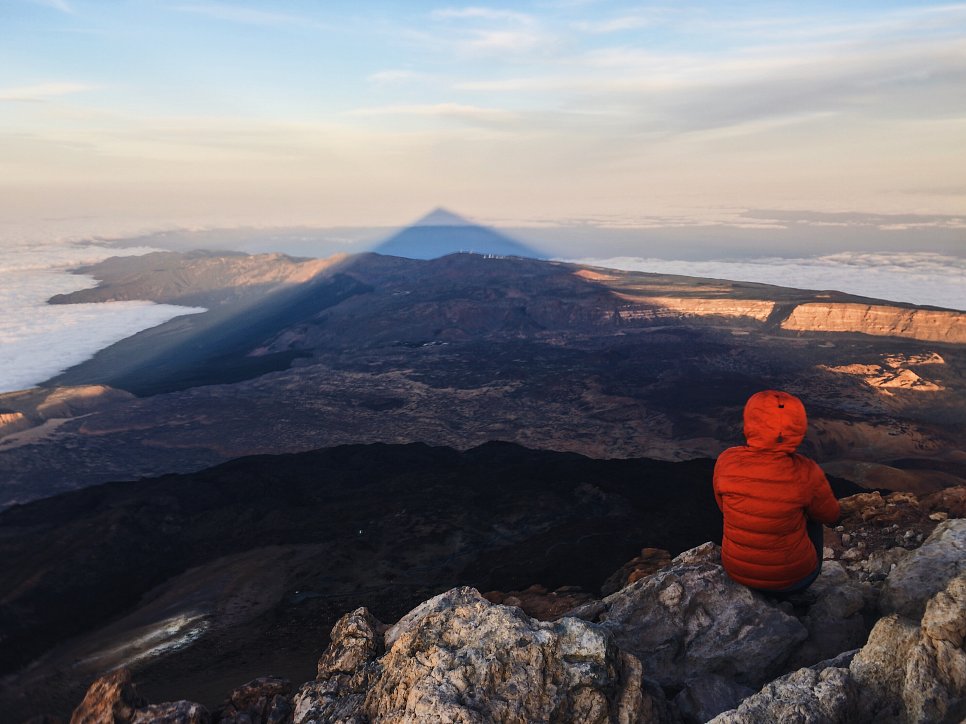 Let me know if you have any questions. 
Good luck.

P
PS: If you like any of those photos, they are for licensing at Stocksy (I think you can use code PAULS20 and get yourself some sweet discount) . Also, If you want to follow me on instagram, that would be pretty cool.